Spring downpours replenish Hamoun and Helmand, revive agriculture
April 30, 2019 - 20:50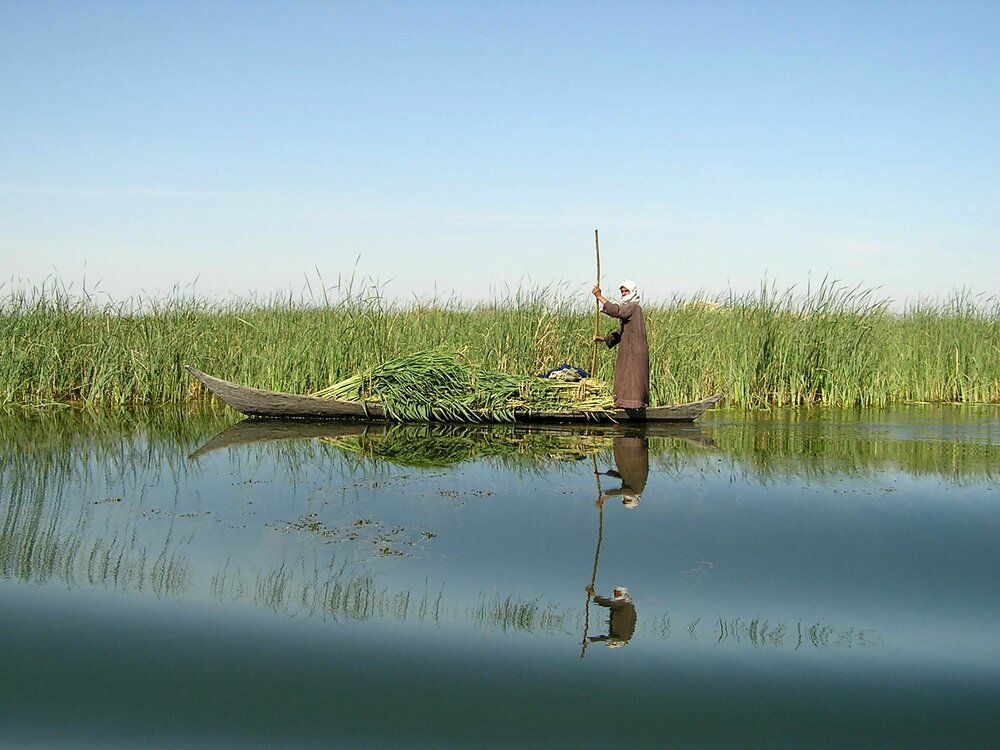 TEHRAN — After two decades of dryness, enough ranis have finally come to bring Hamoun wetland and Helmand River back to life in southeastern province of Sistan-Baluchestan, hence revives agriculture in the region as well.
Based on the latest data published on Monday by National Drought Warning and Monitoring Center affiliated to Iran's Meteorological Organization since the start of the current water year (September 23, 2018) the whole country received 293.8 millimeters of rain.
The number amounted to 126.5 millimeters in the previous water year and 204.4 millimeters in the long-term, the data indicated. The numbers show a drastic increase of 132.3 percent compared to last water year. It also reveals a 43.7 percent increase compared to long-term means.
The province of Sistan-Baluchestan also received 107.5 millimeters of rain in the same period which indicates 386 percent rise compared to last water year and a 5.8 percent increase compared to the long-term averages.
And now with Hamoun and Helmand springing back to life again agriculture will be revived in the region once again.
Helmand River which starts in the Hindu Kush Mountains in Afghanistan feed the Hamouns in Iran and Afghanistan. The Hamouns are transboundary wetlands on the Iran-Afghan border made up of three lakes: Hamoun-e Helmand, which is entirely in Iran, Hamoun-e Sabari on the border, and Hamoun-e Puzak, almost entirely inside Afghanistan.
Helmand River is the longest river in Afghanistan and the primary watershed for the endorheic Sistan Basin. Sistan Basin is an inland endorheic basin encompassing large parts of southwestern Afghanistan and minor parts of southeastern Iran, one of the driest regions in the world and an area subjected to prolonged droughts.
Director of Sistan-Baluchestan province's agriculture department general said that considering the climatic characteristics of the area as well as newly refilled water resources off-season production of 14 products including tropical fruits, vegetables and grains is on agenda.
Gholamheidar Zoraqi explained that while there are some 420,000 hectares of farming lands in the province due to severe water shortages crops is normally cultivated on 45-70 percent of the lands.
However, the climactic features of the region makes it possible for cultivation of tropical fruits which do not usually grow in other areas, ISNA news agency quoted Zoraqi as saying on Monday.
Annually 5 million tons of crops, livestock and aquaculture products are being produced in the province, he highlighted.
Nearly 30 kinds of dates are being produced in Sistan-Baluchestan province, he added, stating that the date harvested I the province is normally exported to neighboring provinces as well as Pakistan and the Persian Gulf littoral states.
In addition to agriculture sector the lakebed of Hamoun which has turned to a hotspot for sand and dust storms is now covered with water and episodes of crippling storms are hoped to decrease to the minimum with the revival of the reservoirs.
MQ/MG