Recent rainfall restores Jazmourian wetland by 30%
April 16, 2019 - 21:16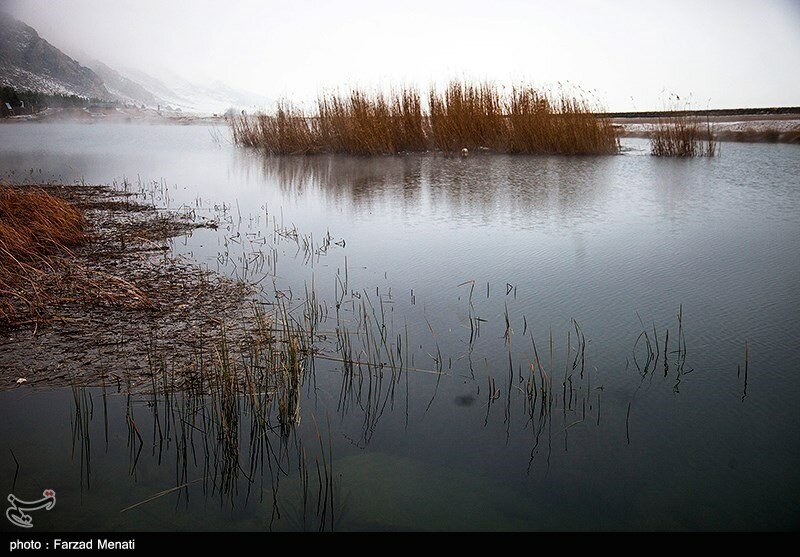 TEHRAN – Recent above normal rainfalls have led Jazmourian wetland to be filled with water by 30 percent, Vahid Poormardan, head of Sistan-Baluchestan province's department of environment has said.
Nestled between the provinces of Kerman and Sistan-Baluchestan, Jazmourian is one of the two major wetlands in southeast Iran, which is on the knife-edge of complete desiccation as a result of climate change, excessive dam construction and the depletion of groundwater resources.
The excessive withdrawal of groundwater resources and permanent drought over the past years along with low precipitation and high temperature rates, have led the wetland to dry up, he said, adding that the wetland has become a hotspot for sand and dust storms.
However, precipitations have brought back parts of Jazmourian located in Sistan-Baluchestan to life, becoming a blast for the region's people, he concluded.
According to the latest data published on Monday on National Drought Warning and Monitoring Center, affiliated to Iran's Meteorological Organization, since the beginning of the current year the southwestern province of Sistan-Baluchestan has received 106 millimeters of rain in the current water year starting on September 23, 2018.
This is while in the same period during last water year precipitations amounted to 19.9 millimeters.
While the area suffered deficiency and long-standing drought this year it has experienced 6.5 percent increase in precipitation rates compared to long term means and a sharp rise of 433 percent compared to last water year.
FB/MQ/MG