Minister offers condolences over assassination of cleric
April 30, 2019 - 21:1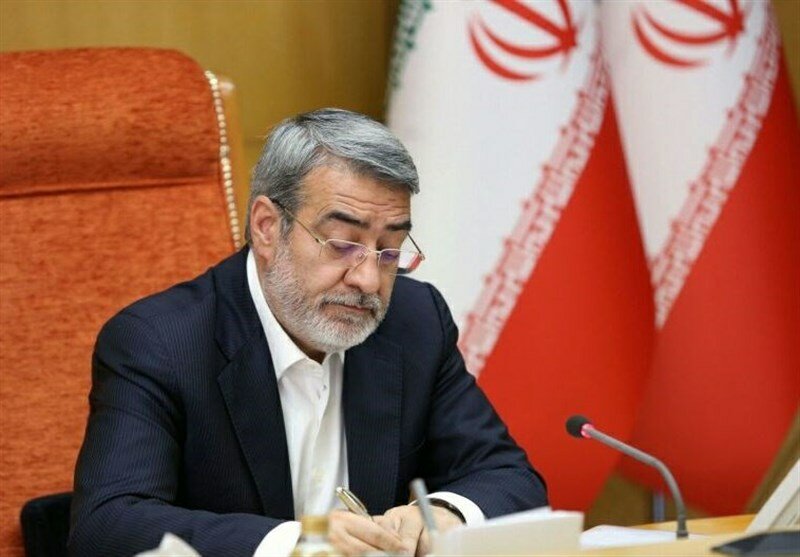 TEHRAN – Interior Minister Abdolreza Rahmani Fazli on Monday expressed his condolences over the assassination of a cleric in the city of Hamedan.
Hojatoleslam Mustafa Ghasemi, 46, was shot dead on Saturday while leaving a local madrasah, an Islamic religious school.
The assassin was later killed in a clash with police forces.
Ghasemi's murder was attributed to a fake Twitter account which had published contentious posts using his name.
Rahmani Fazli, in a post on his Instagram account, highlighted the necessity of putting certain restrictions on social media networks.
The tragic assassination of the cleric in Hamedan "showed that the cyberspace, beside its positive and valuable aspects, can lead to crimes and unfortunate incidents," he stated.
He added that the internet is subject to strict rules in other countries – even the countries hosting big social media networks – in order to prevent anarchy and chaos.
The minister said violence is not limited to physical acts of terror, adding that disinformation, inciting people's sentiments by different means such as insulting, humiliating and spreading hopelessness lay the ground for "blind violence".
The Society of Qom Seminary Teachers has also issued a message of condolence over the incident.
In its message, which was published on Sunday, the society called on security authorities to take harsh measures against such acts, Fars reported.
"Those who are behind such incidents must be dealt with severely," it stated.
MH/PA