Japan's Abe arrives in Tehran
June 12, 2019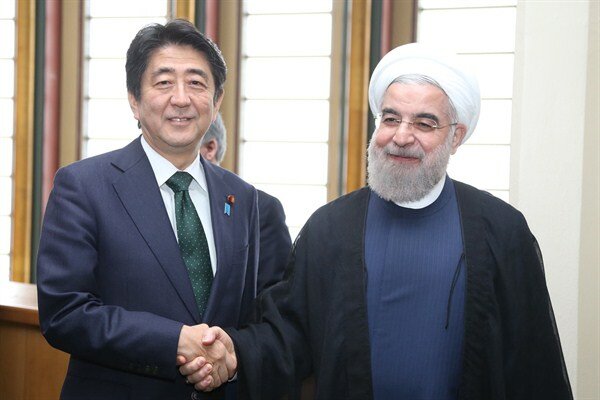 TEHRAN – Japanese Prime Minister Abe Shinzo arrived in Tehran on Wednesday afternoon.
Abe was welcomed by Foreign Minister Mohammad Javad Zarif at Mehrabad Airport.
President Hassan Rouhani officially welcomed Prime Minister Abe at Sa'dabad Complex. After the welcome ceremony, which included a guard of honor, Rouhani and Abe started private talks.
It was planned that after the Rouhani-Abe talks, delegations from the two countries start a joint meeting.
Earlier on Wednesday, Japanese Foreign Minister Taro Kono held talks with Zarif at the Foreign Ministry building.
The Japanese prime minister is scheduled to meet with Leader of the Islamic Revolution Ayatollah Ali Khamenei on Thursday morning.
SP/PA