Anonymous Iranian street artist says graffiti gives him feeling of being
July 13, 2019 - 18:24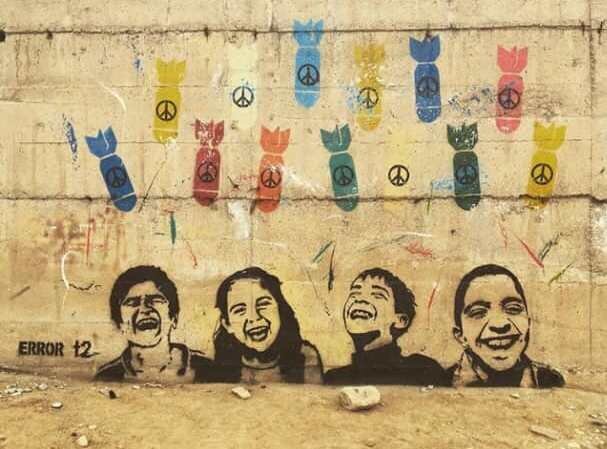 TEHRAN – T2, a young, anonymous Iranian street artist, says that his graffiti across the capital Tehran gives him the feeling of being, more than anything else.
"Graffiti is exactly what gives meaning to me among all the everyday activities, it is what I struggle for and make the strongest efforts," he told the Persian service of ISNA in an interview published on Saturday.
"It is actually a self-reformation for me, but I do not mean to say that I am here to make changes, that is, do we really intend to make changes or what changes can we really make?" he added.
He said that when he begins to draw, he has no idea what sentences he will choose to write.
The artist also talked about the reactions of the people and said, "The reactions are different. Some insult me and say I am crazy, some praise and encourage me, and for some it [my graffiti] is quite meaningless. The positive reactions are mostly from those who know the art of graffiti."
He next said that he does not make a living from graffiti art, however, sometimes people like a drawing and ask him to paint for them.
"But the money I gain is actually one hundred percent of all the costs. Anyway, motivation of an artist can increase when he sells his works and will help him make additional investment in his future projects. But I should say that my earnings from graffiti are not very important for me and actually this is not my concern. I do graffiti for my own soul, because every time after I accomplish a graffiti, I have the feeling of freedom," he explained.
According to Britannica, Graffiti is form of visual communication, usually illegal, involving the unauthorized marking of public space by an individual or group. Graffiti can be understood as antisocial behavior performed in order to gain attention or as a form of thrill seeking, but it also can be understood as an expressive art form.
Photo: A graffiti art by T2.
RM/MMS/YAW