'Private sector ready for contribution to petro-refinery projects'
February 14, 2020 - 14:39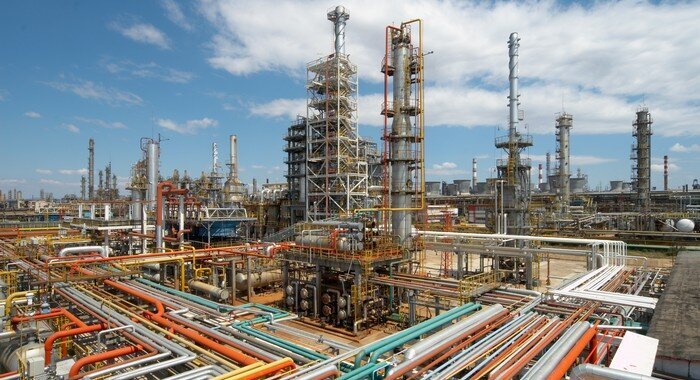 TEHRAN - Head of Tehran Chamber of Commerce, Industries, Mines and Agriculture (TCCIMA)'s energy committee says the country's capable private sector is ready for participation in the oil ministry's refinery and petro-refinery projects, IRNA reported on Friday.
According to Reza Padidar, 75 percent of the 3300 private companies active in the oil industry's downstream sector are currently idle, while this capacity could be used in creating added value in the country's oil industry.
"Believing in the private sector, trusting and crediting their potentials and capability will save the national economy," Padidar told IRNA.
He stated that one of the major goals that the oil ministry is pursuing by signing various oil contracts with domestic contractors is to create activity in the country's productive sector, adding that "the goal is to keep production units at least semi-active, given the stoppage in production."
"Oil is an advantage for the Iranian economy and we must strive to transform the potentials of the oil sector into a dynamic economy for development of the country," he added.
Increasing the country's petro-refining capacity has recently become a hot topic among Iran's top research institutions as a key defense mechanism against the impacts of the U.S. sanctions on the country's oil industry.
Back in June 2019, the Research Center of Iran's parliament said in a report that petro-refineries are two times more profitable than refineries and suggested that National Iranian Oil Company (NIOC)'s new refinery projects be defined as petro-refineries.
The report dubbed "Petro-refineries, their role in competing the oil value chain and the status in Iran's oil industry" stated that constructing petro-refineries is one of the most important ways to alleviate severe economic impacts of price fluctuations and achieve a much higher margin of profit.
EF/MA