Iran officially cancels Igor Kolakovic contract
April 21, 2020 - 14:19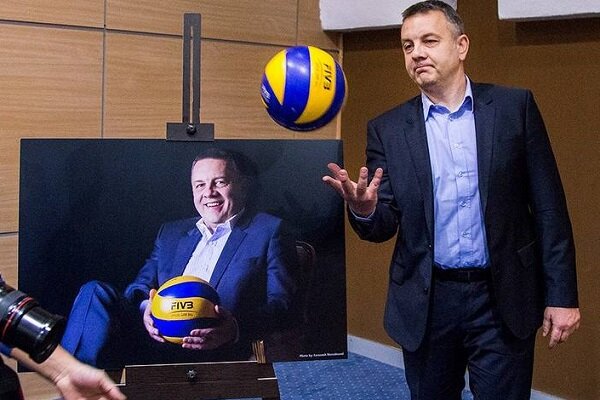 TEHRAN - Islamic Republic of Iran Volleyball Federation (IRIVF) has officially terminated the contract with Igor Kolakovic.
The Montenegrin coach's current contract runs until September but the two parties reached an agreement to bring an end to their cooperation following cancellation of the FIVB Volleyball Nations League and 2020 Olympic Games due to coronavirus outbreak.
Now, IRIVF President Mohammadreza Davarzani has announced that the deal was officially canceled.
"We want to achieve the best possible results in the Olympics and we've come here to find the best option for the national team. The consultation will take place in the future," Davarzani said on Monday after a meeting with the experts at the IRIVF's headquarters.
The media reports suggest that the federation has been linked with the Italian coaches but Davarzani said the Iranian coaches also have equal chance of being named as the coach.
Iran debuted in 2016 Olympic Games and finished in fifth place behind Brazil, Italy, the U.S. and Russia.
In Tokyo, Iran will meet Japan, Poland, Italy, Canada and Venezuela in Pool A, while Pool B consists of Brazil, the U.S., Russia, Argentina, France, and Tunisia.