Iran says ready to talk to Ukraine over claims of drone exports to Russia
October 25, 2022 - 19:21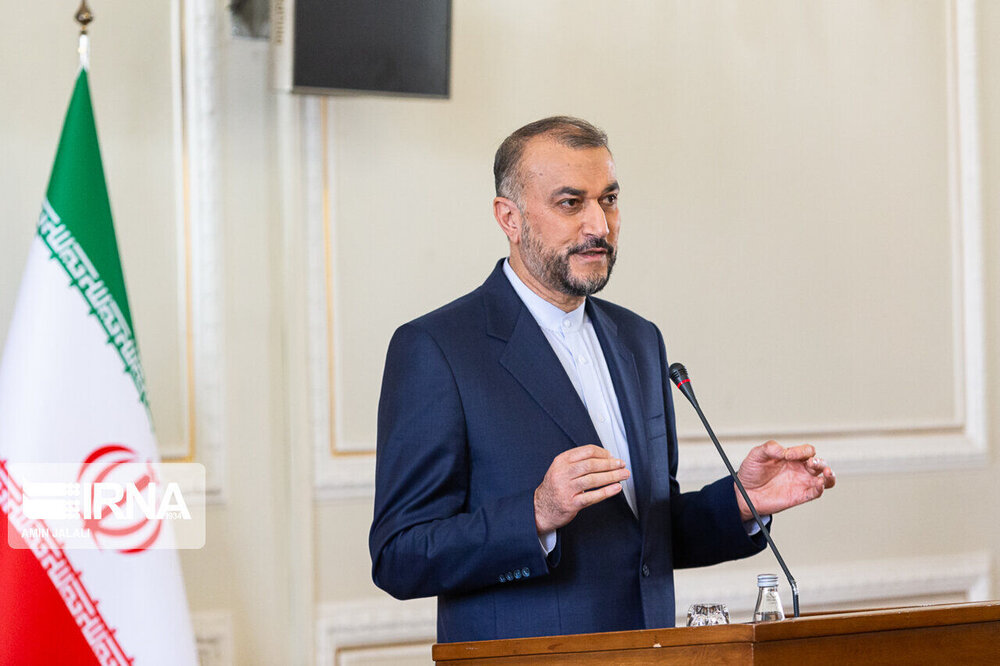 TEHRAN- Iran's Foreign Minister Hossein Amir Abdollahian has said his country is ready to sit with Ukrainian officials to discuss bogus allegations that Iran has exported drones to Russia.
The comments were made by Amir Abdollahian at a meeting on Monday with about 60 senior journalists attending the Organization of Asia-Pacific News Agencies (OANA) meeting in Tehran.
"We have not sold and will not sell any weapons and drones to be used in the war against Ukraine, and cooperation between Iran and Russia will continue without having anything to do with the Ukraine war," he said in response to claims by Western countries that Iran has sold drones and other military hardware to Russia to be used against Ukraine.
The Iranian top diplomat went on to say, "We have both received weapons from Russia and given weapons to Russia in the past, but not during the Ukraine conflict."
Tehran and Moscow cooperate in a variety of ways, including in the defense sector, he added.
Referring to his most recent talks with Josep Borrell, head of the European Union foreign policy, Amir Abdollahian said, "I informed Borrell that we are ready for a team of Iranian and Ukrainian military specialists to look into claims concerning the deployment of Iranian drones in the Ukraine war."
Iran and Russia have both vehemently refuted claims that Tehran supplied Moscow with drones in the past.
In July, U.S. National Security Advisor Jake Sullivan made the first anti-Iran allegations, claiming that Washington had "information" indicating that the Islamic Republic was getting ready to give Russia "up to several hundred drones, including weapons-capable UAVs on an expedited timeline" for use in the conflict in Ukraine.
President Ebrahim Raisi of Iran has said the Islamic Republic condemns violence and bloodshed in Europe and is prepared to use all its efforts, including diplomatic channels, to put an end to the war in Ukraine.
"The Islamic Republic of Iran would utilize all of efforts to terminate the war," Raisi told Polish President Andrzej Duda in a telephone conversation on Thursday.
The spokesperson for Iran's Foreign Ministry, Nasser Kanaani, on Monday, strongly dismissed fabricated charges concocted by certain Western states regarding Tehran's role in the Ukraine conflict, saying Tehran has always favored peace and dialogue, maintaining cordial ties with both sides of the conflict.
"The Islamic Republic of Iran has clearly announced its stance on the issue of Ukraine and the ongoing war in the country time and again. Our stance is crystal clear. Unfortunately, the United States and Europe, especially the U.S., created the conditions that led to the start of the Ukraine war through their provocative actions," Kanaani remarked.