FM says Iran firm to clinch durable deal in JCPOA talks
October 24, 2022 - 21:29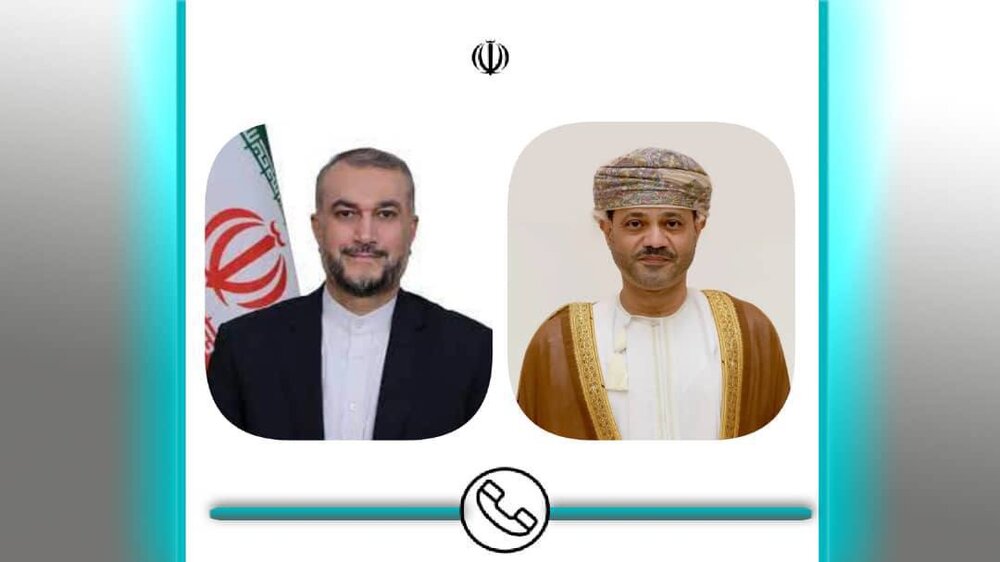 TEHRAN- Hossein Amir Abdollahian, the Foreign Minister of Iran, has emphasized Tehran's determination to come to a favorable and long-lasting agreement in the negotiations to lift sanctions by renewing the 2015 nuclear deal, officially called the Joint Comprehensive Plan of Action (JCPOA).
Amir Abdollahian made the remarks over the phone with his Omani counterpart Sayyid Badr Albusaidi late on Sunday.
Iran has been committed about reaching a good, robust, and lasting agreement since the start of the talks for lifting the sanctions and preserving the JCPOA, Amir Abdollahian remarked.
The Iranian foreign minister praised Oman for its efforts during the nuclear negotiations and emphasized the need to carry through earlier agreements between Muscat and Tehran in a number of areas.
Albusaidi, for his part, emphasized the importance of Iran in the region and called for strengthening regional collaboration.
Oman's chief diplomat also pushed for reviving the nuclear agreement, officially called the JCPOA.
"We consider the continuation of efforts to reach an agreement important and fruitful," Albusaidi said.
He also lauded Iran's constructive approach of enhancing ties with its neighbors and placing a focus on regional cooperation, citing a recent talk between the sultan of Oman and the president of Iran.
Iran signed the JCPOA with major international powers in July 2015, pledging to restrict its nuclear program in exchange for the removal of sanctions. But in May 2018, former U.S. president Donald Trump withdrew Washington from the accord and re-imposed unilateral sanctions on Tehran, forcing the latter to break several of the pact's promises.
Negotiations to resurrect the 2015 nuclear agreement started in Vienna in April 2021 but they were put on moratorium in March of this year owing to political tensions between Tehran and Washington.
According to Iranian officials, Tehran wants solid assurances that it can reap economic benefits from the agreement and that the other party won't withdraw unilaterally from it again.