ICCIMA calls for updating intl. trade contracts according to sanctions
November 5, 2022 - 14:39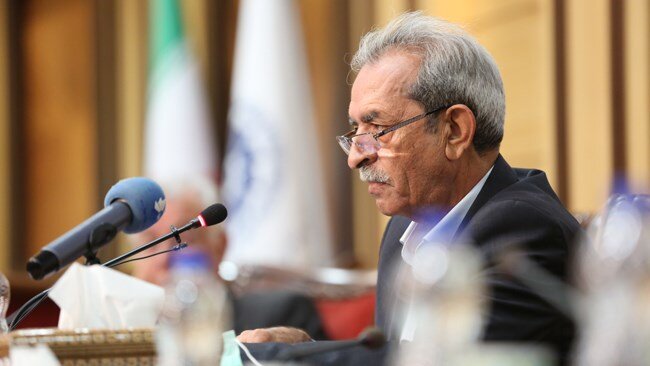 TEHRAN – Head of Iran Chamber of Commerce, Industries, Mines and Agriculture (ICCIMA) has stressed the need for reviewing and updating international commercial contracts according to the sanctions conditions, the ICCIMA portal reported.
Speaking at the national conference on the role and importance of commercial contracts in international trade, Gholam-Hossein Shafeie said: "Considering the rapid changes of societies, it is necessary to update the legal aspects of commercial contracts."
Organized by ICCIMA, the conference on the role and importance of commercial contracts in international trade was held in Tehran on Saturday with the presence of a number of ambassadors and commercial advisers from different countries.
Referring to the great importance of international contracts with regard to the rapid changes in the dynamics of international trade, Shafeie said: "If the laws related to these contracts are not updated, businessmen will face many problems."
"This issue is more important for us because we are located in a region where trade with many countries entails high risk and there are many unprofessional traders in Iran and the countries of the region. Unfortunately, the traders' lack of attention to the legal aspects of contracts has caused a lot of damage to the business of both parties," he said.
The ICCIMA head emphasized the importance of arbitration in international trade and said: "Unfortunately, this issue is not given the attention it deserves. Our businessmen often face commercial disputes in situations where either they do not have a solid contract or if they do, they have not considered ways of resolving disputes in the contract. Therefore, it becomes difficult to resolve commercial disputes in these conditions."
"We cannot rely on our international contracts, especially considering the current situation of sanctions imposed on Iran; the special consequences of these conditions should be taken into consideration in the contracts," Shafeie stressed.
EF/MA