Charring public property never means democracy: senior Sunni cleric
November 19, 2022 - 21:49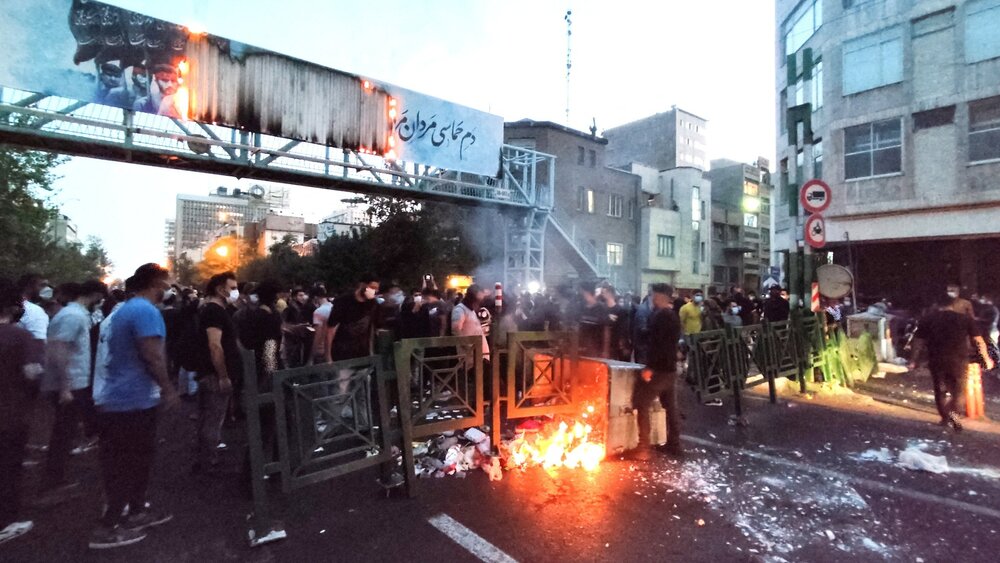 TEHRAN- A prominent Iranian Sunni cleric on Friday urged restraint in the face of foreign attempts to destabilize Iran, stressing that causing disorder and setting fire to people's property are inherently incompatible with the struggle for freedom and democracy.
Mamousta Fayeq-Rostami, the Friday prayer leader of the Kurdish city of Sanandaj, said Islam forbids all forms of violence and that the murders and acts of sabotage committed during the riots are incompatible with the holy faith.
Addressing worshippers, he continued, "Democracy and freedom are important principles in Islam, but the interpretation of freedom and democracy is not anarchy. Burning people's property is not democracy, rather, these actions are against the religion and are the opposite of democracy."
Since Mahsa Amini, a 22-year-old Kurdish woman, died in a hospital on September 16, three days after collapsing at a police station, protests supported by foreign governments have erupted in many Iranian cities. Amini's death was attributed by an inquiry to her illness rather than to alleged police abuse.
However, the violent protests have led to death of dozens of civilians and security personnel. Thugs have set fire to public property and tortured to death a number of Basij members and security officers in the last two months.
The chaos that has followed the riots has also provided opportunity for terrorist assaults. The October 26 attack on the Shah Cheragh shrine is the concrete example.
In order to further its own goals, the adversary is utilizing its media resources, according to Fayeq-Rostami, to pit the Iranian people and government against one another.
"10,000 people were massacred in Kurdistan due to the chemical bombardment of our enemies, but there was no sight of the fake defenders of human rights at that time," he said, recalling the heroic struggle of the Kurdish people against Saddam Hussein's invading regime during the Iran-Iraq war in the 1980s.
The Sunni cleric added "no one disputes the existence of difficulties in the country… but they must be solved by cooperation and struggle rather than via slaughter and the destruction of public property."
"Children should not be orphaned in the name of protest. The enemy seeks to create insecurity in our society and will hatch any conspiracy to achieve this goal," the cleric stated.
He emphasized, "Religious scholars and authorities should invite the people toward peace through their tact and logic, and they should provide the basis for solving the problems by creating a discourse."