Raisi advocates strengthening Tehran-Astana ties
November 22, 2022 - 22:5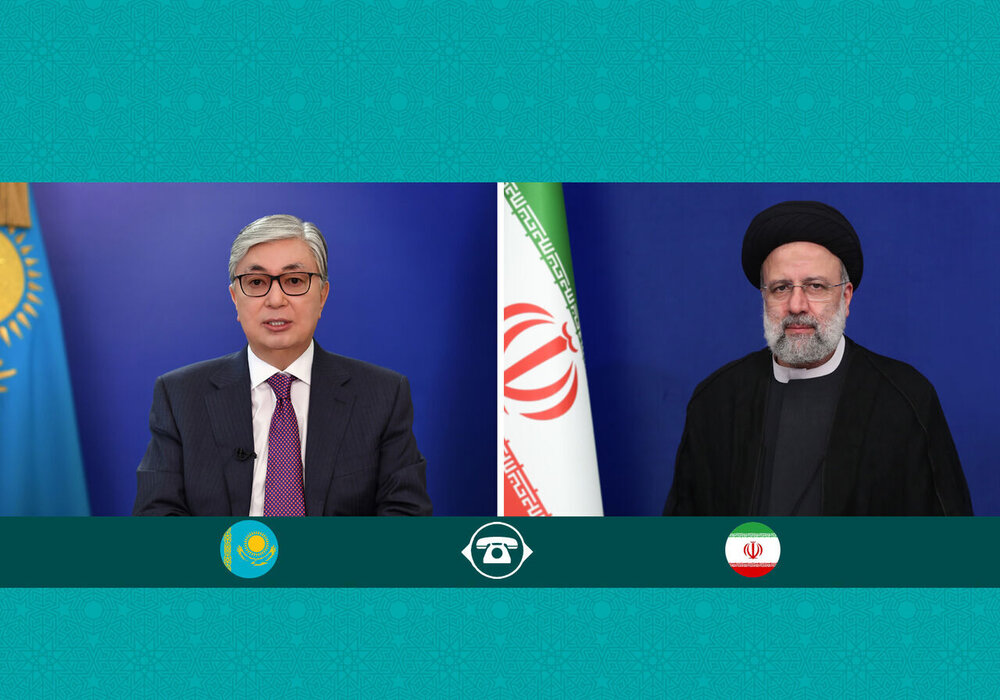 TEHRAN- In a telephone conversation with his Kazakh counterpart Kassym-Jomart Tokayev late on Monday, Iranian President Ebrahim Raisi stated that ties between Iran and Kazakhstan have improved over time and expressed hope that they will continue to evolve in the next Kazakh president's tenure.
"The relations between Tehran and Astana have always been progressing, and I hope that the relations between the two countries will improve in the new term of Your Excellency's presidency," Raisi told President Tokayev after congratulating him on being reelected as president.
Referring to the beneficial agreements reached in the numerous meetings between the two leaders, Raisi expressed hope that the 18th meeting of the Tehran-Astana Joint Commission would take place soon and could produce positive and effective outcomes in the direction of implementing agreements and raising the level of relations between the two countries, particularly in the area of economy.
For his part, Tokayev commended President Raisi for his positive assessment of Kazakhstan and stressed that Iran and Kazakhstan have many opportunities to deepen their friendship and develop their bilateral and regional cooperation.
The president of Kazakhstan remarked that he has directed his respective government officials to collaborate as much as possible in order to deepen relations between the two nations, particularly in the economic sphere.
Tokayev secured another term following the Sunday presidential elections.
Tokayev, 69, won 81.31 percent of the vote according to Kazakhstan's election commission, with five other candidates scoring in the low single digits, data showed, Caspian News reported.
Officials from the election commission said voter turnout was 69.4 percent.
Tokayev said the presidential election marked the beginning of a new political era that will see a major transformation of the main power institutions.
"We will clearly and consistently implement constitutional reform…The national economy will undergo fundamental changes. The authorities will improve the well-being of people. Kazakhstan needs unity to make all these goals a reality. Therefore, I call for unity,"
Tokayev said during his visit to the electoral headquarters after the announcement of the preliminary results on midnight on November 21.