Raisi says government is open to voice of protesters
November 23, 2022 - 21:52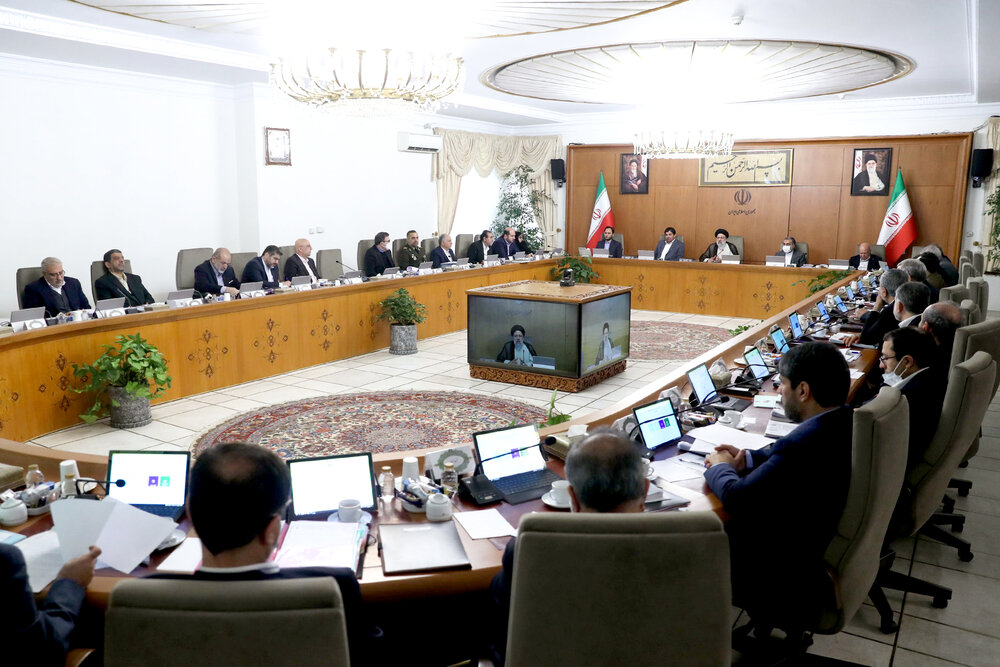 TEHRAN - Iranian President Ebrahim Raisi has remarked that the views of opposition groups and protesters are heard by the government, but protest differs from anarchy and mayhem.
Addressing the cabinet's Wednesday session, he said rioting is expected to be dealt with forcefully since it prevents both conversation and any form of economic growth.
Raisi also congratulated the Basij Week and said the Basiji is synonymous with sincerity, resourcefulness, rationality, motivation, resistance, and reliance on God in face of hardships, difficulties, and obstacles.
Raisi also said that the Basij is a well-organized, disciplined movement with revolutionary ideas, motivation, and moral deeds that promote the revolution's objectives and address social issues.
The president went on to say now that the enemy has launched a hybrid war against the Islamic Revolution and "targeted the vitality, hope and trust of our society and social capital, the way to deal with their mischief, sedition and conspiracies is to avoid any delay in carrying out matters related to people's well-being."
Talking to his cabinet members, the president also said insecurity is the government's red line. "Security and peace are the cornerstone of the country's growth and development as well as the scientific, economic, and business activities of the people."
Referring to the hidden hands to unsettle the foreign currency market, Raisi encouraged the relevant institutions to swiftly implement the measures agreed in this sector.