By Farrokh Hesabi
Football expert Maziar unsatisfied with low scoring league
January 2, 2023 - 12:13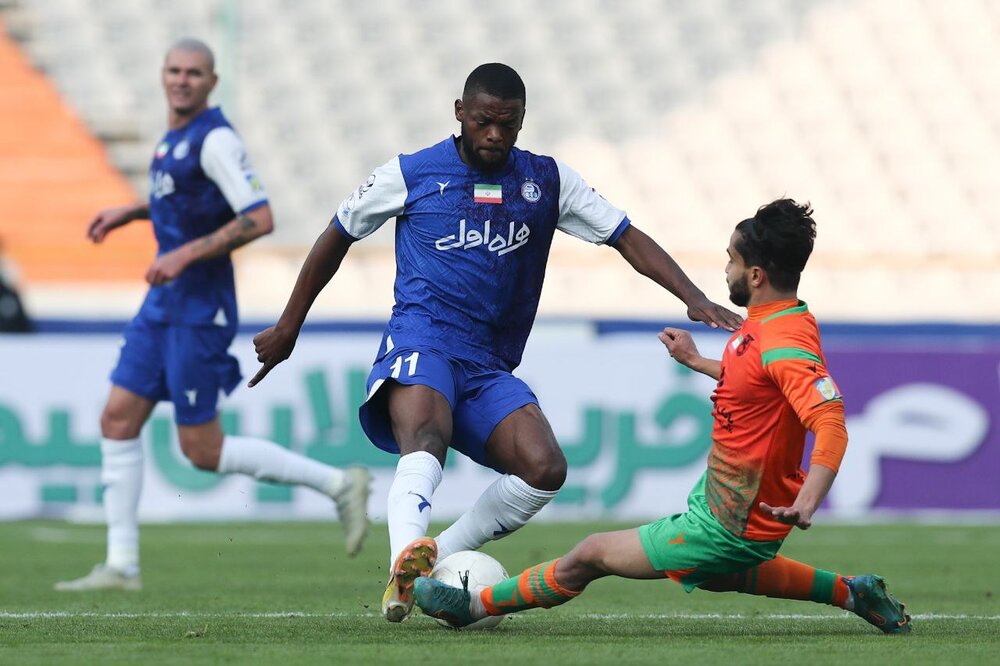 TEHRAN - The Iranian football premier league is now among the lowest ranks in the world of football in terms of average goals scored per game.
Asghar Maziar, Iranian football pundit sees the general quality of the players and the coaches of the IPL as a major factor in the frustrating games.
"When you talk about the highest level of the country's professional league you expect to see high-standard players and knowledgeable coaches," said Maziar in his exclusive interview with Tehran Times.
"However, the process through which some players and coaches reach the first level of football in Iran is not the right process. So, the result is that you rarely watch exciting games and goals galore in the IPL. Of course, holding the games without the presence of the fans in the stadiums had worsened the condition," he added.
The results of the IPL Matchday 14 showed that 10 goals were scored with an average of 1.25 goals per match.
Maziar who is the current head coach of the Iran U14 team, further explains the reasons of the boring encounters in the Iranian football league.
"Most of the coaches only think about getting results rather than playing exciting and attacking games. The club managers also just want points and the quality of the games is not important for them.
"I can even say that some foreign coaches who have come to the IPL lack the high-standards of football and could not help the situation.
"Esteghlal made some noise by signing Ricardo Sá Pinto at the beginning of the IPL season. However, he has not yet done anything special to improve the quality of his side's football. For example, in Tehran derby, Esteghlal lost their 2-1 lead against Persepolis and dropped valuable points. The team have great players but in terms of tactical football, Sa Pinto has not helped the Blues.
"Goalless draws, minimum goals in each game and dull matches; We have reached the zenith of the Iran Professional League boredom," he concluded.