Webinar held on expanding health services in Africa
January 3, 2023 - 19:29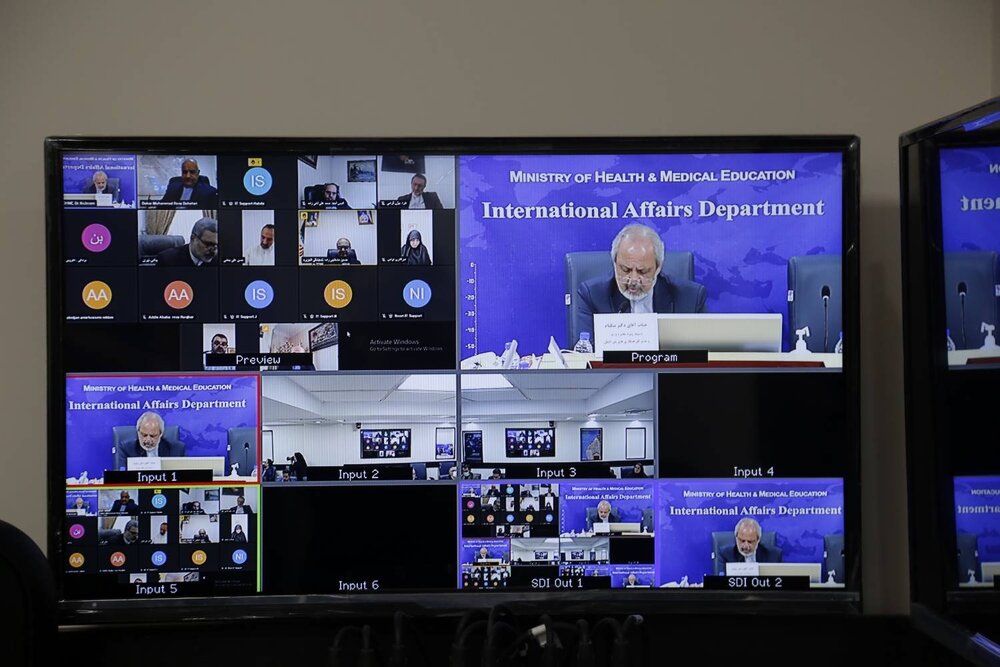 TEHRAN - The Ministry of Health held a webinar on Tuesday, aiming to find ways to expand health services in Africa.
The expansion of relations with Africa is one of the priorities of the administration, said Mohammad Hossein Nicknam, the deputy health minister for international affairs.
Officials from ministries of health and foreign affairs, the Red Crescent Society, the Blood Transfusion Organization, as well as ambassadors to African countries, attended the online meeting.
It was decided that a committee comprised of sectors that are involved in healthcare cooperation with Africa be set up in order to follow up on the issue, Nicknam highlighted.
The Iranian Red Crescent Society has so far launched medical treatment centers in seven African countries namely Ivory Coast, Sierra Leone, Ghana, Congo, Kenya, Mali, and Niger.
Health Minister Bahram Einollahi said in April that the country was exporting domestically-made vaccines for coronavirus to ten African countries.
The vice president of the Iran-Africa Merchants Club, Ruhollah Latifi, said Iran's export to Africa rose 36 percent in the first eight months of the current Iranian calendar year (March 21-Novemebr 21, 2022), compared to the same period in the preceding year.
MG