An interview with Mosayeb Masumian
Ebrahim in the Fire
January 3, 2023 - 18:34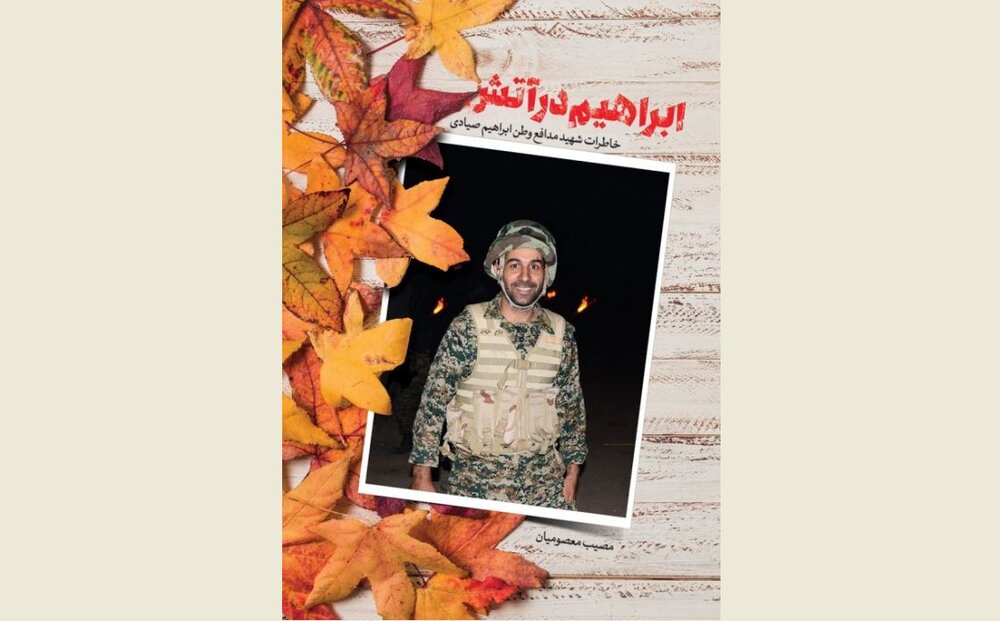 The martyr Ebrahim Sayyadi is the subject of the book "Ebrahim in the Fire," who was assassinated in a suicide bombing on a bus transporting IRGC troops in Zahedan in February 2018.
The author claims that in order to create this book, he traveled to the martyr's hometown, Kashan. While there, he spoke with the martyr's parents, wife, children, and other family members and recorded their memories.
* How does the writing process begin and progress?
With a group of interviewers, we went to Kashan, and the majority of the interviews were conducted during the course of our 5-day stay.
The book is divided into some parts, one of which is about his covert support for the underprivileged. After his martyrdom, it was discovered that even when he was sent on a mission to places like Sistan and Baluchistan, he made an effort to assist the underprivileged residents of those regions.
* Why did you choose the title "Ebrahim in the Fire" for your book?
Although I initially selected a different name for the book, I ultimately decided on the title "Ebrahim in the Fire" based on the dream I had about him.
* What time frame in his life are the memories in the book about?
The book includes the biography of the martyr from childhood to martyrdom, where part of the book is dedicated to the quotes of the martyr's wife and others to the quotes of the family, friends and colleagues of the martyr. The bitter and sweet moments of a young couple's life are depicted in this book so that the audience can learn about the lifestyle of this young couple by reading it.
* How did you record the discussions and match them to the existing documents?
The interviews were conducted by two other women and me. The work was a little challenging given that we had to travel to another province to conduct the interview, so we did our best to record the interviews, prepare a questionnaire, and send it to his friends and other family members. This work was completed in less than six months thanks to the helpful cooperation of his family, his wife, and friends. After finishing the book's contents, we forwarded it to the martyr's family for approval, and they did.
* What message is the book trying to convey to the younger generation?
Martyr Sayyadi had a positive attitude toward life and held the belief that "A healthy soul exists in a healthy body." He valued sports greatly because of this, and because he lived in a village, he frequently gathered young people to play football and other sports.