Raisi submits $131.5b budget bill to Majlis
January 11, 2023 - 12:50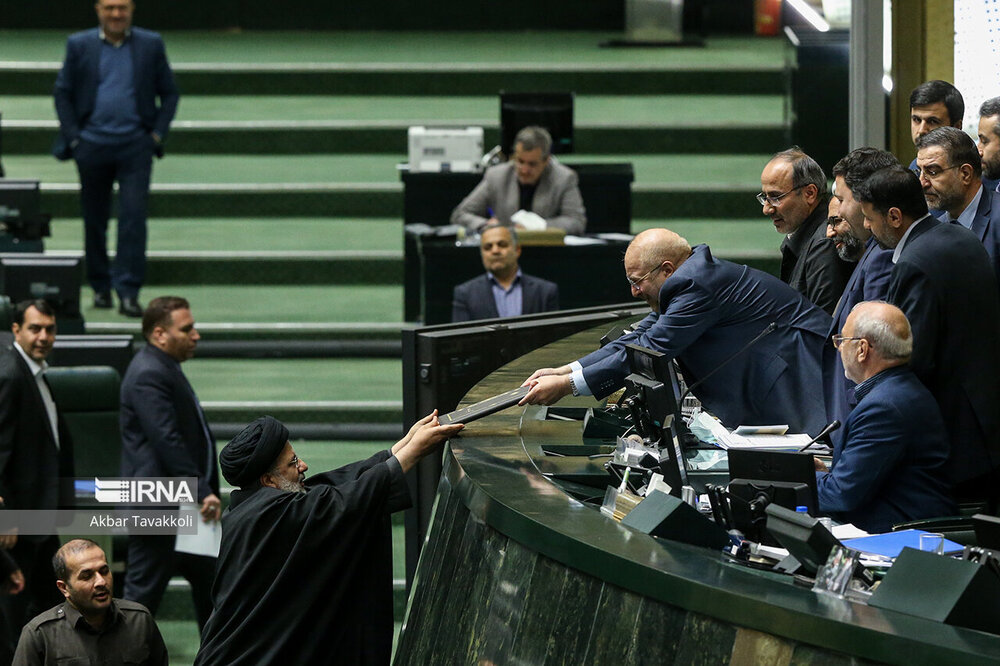 TEHRAN – President Ebrahim Raisi submitted the administration's draft of the national budget bill for the next Iranian calendar year 1402, which starts on March 21, to the Majlis on Wednesday.
The president mentioned stable economic growth, people's livelihood, observing justice, and efficiency of the government system as the main approaches of the budget bill and stated: "In this bill, the establishment of a progress and justice fund in all provinces is foreseen so that the development credits of the provinces are paid systematically."
Raisi also said, "We have included the important points considered by the Leader in the general policies of the Seventh National Development Plan (2022-2026) in the drafting of the 1402 budget bill."
As reported, reforming the budget structure, creating transparency, attracting governmental and private sector investments for completing semi-finished projects, and implementing the government's integrated financial management system are highlighted in the budget bill for the next year.
The proposed budget amounted to about 52.616 quadrillion rials (about $131.54 billion at the free market rate of 400,000 rials), with a 40 percent rise from the current year's budget.
The bill has estimated the government's budget at 21.64 quadrillion rials (about $54.1 billion).
Public resources are estimated at 19.84 quadrillion rials (about $49.6 billion).
The crude oil income is predicted to be 6.03 quadrillion rials (about $15.075 billion), and oil sales are estimated at 1.4 million barrels per day at an average price of $85.
Like the current year's budget, the next year's proposed budget requires the government to pay 40 percent of its oil, gas, and gas condensate revenues to National Development Fund (NDF).
Tax revenues are predicted to be 8.386 quadrillion rials (about $20.965 billion).
The budget bill for the year 1402 is printed and distributed among the members of the parliament after its presentation and they will have 10 days to submit their proposals and reviews on the budget to relevant specialized committees.
Specialized committees will also have 15 days to submit their reviews to the parliament ad hoc budget review committee (known as Talfiq Committee).
Talfiaq Committee is a body consisting of MPs from different committees which is established each year to study the national budget bill.
MA/MA