30 culinary tourism routes identified in Gilan province
January 14, 2023 - 19:0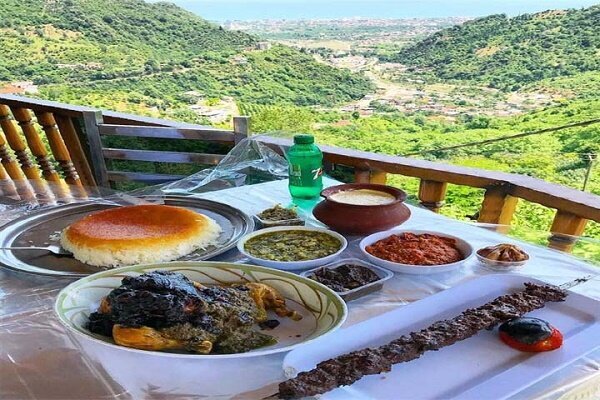 TEHRAN – When it comes to culinary tourism, a total of 30 different travel routes are passing through Gilan, the tourism chief of the northern Iranian province has said.
"30 food tourism routes have been identified across Gilan province," ISNA quoted Reza Hassanpur as saying on Saturday.
Talking about the importance of gastronomy tourism, he noted: "It is said that getting to know new food may create positive excitement in mankind," the official said.
He defined food tourism as a social phenomenon that is usually accompanied by a general visit to the steps and methods of food preparation.
"Such a visit may embrace learning about different types of food and drinks, checking the microbiology of edibles, visiting farms for planting and growing vegetable and meat products and how to supply them to the market."
Discovering connections between routes, local places, and traditional foods is a welcoming experience, the official said.
For this reason, today in many geographical regions, efforts are being made to help attract food tourists by preserving traditional works and texture and linking it with food culture, the official explained.
In 2020, Iran joined an online campaign launched by the UNWTO to promote gastronomy as an essential part of tourism. Iranian cuisine, usually dominated by fragrant herbs, varies from region to region. It principally accentuates freshness, deliciousness, and colorfulness.
For instance, no Persian meal is complete without an abundance of herbs. Every table is usually set with sabzi-khordan, a basket of fresh herbs, radishes, and scallions, which are eaten raw and by the handful. Persian cuisine is, above all, about balance — of tastes and flavors, textures and temperatures.
Experts believe that food tourism has become one of the most dynamic and creative segments of tourism and, at the same time, has naturally positioned itself as an element of diversification of tourism with a high impact on the promotion of sustainable development at the regional and local levels.
AFM