Iran continues to support Iraq despite accusations: envoy
January 14, 2023 - 23:21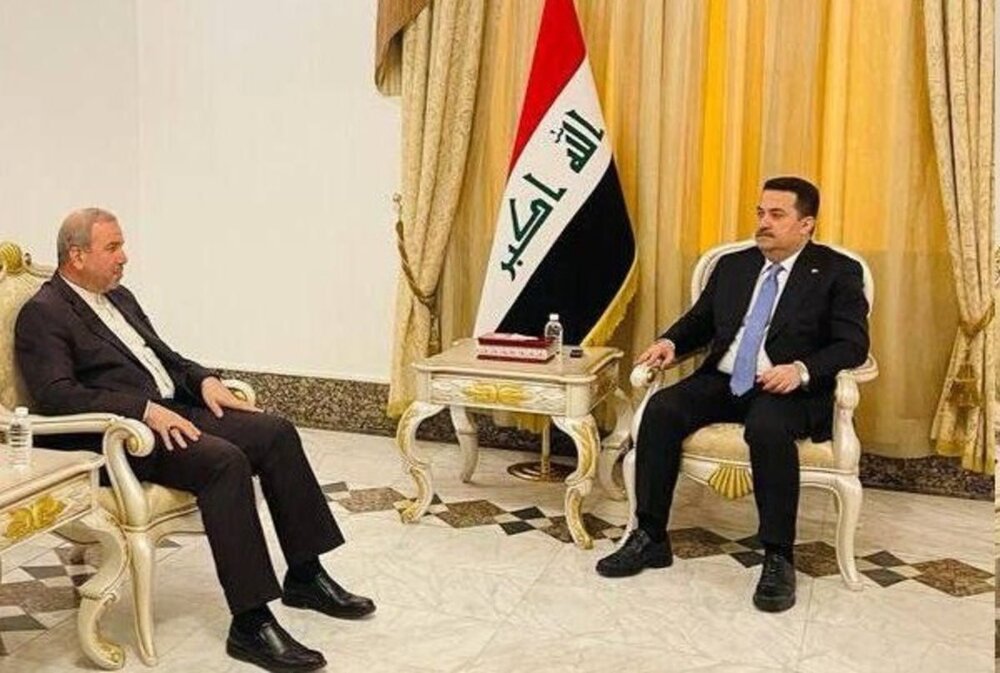 TEHRAN – Iranian Ambassador to Iraq Mohammad Kazem Al Sadeq has reiterated the support of the Islamic Republic of Iran for Iraq, despite the efforts of some parties to distort facts and mislead public opinion on the issue of the depreciation of the Iraqi currency against the U.S. dollar.
"The Islamic Republic will remain the primary supporter of Iraq's development, stability and progress, despite its exposure to false accusations. Accusations aimed at diverting public opinion from the main cause of the dollar price crisis," Al Sadeq said on Twitter, Al Alam reported on Saturday.
The tweet comes against a backdrop of heated debates in Iraq over the fall of the value of the Iraqi currency against the U.S. dollar. Some media outlets have blamed the depreciation of the Iraqi currency on Iran, something that Iran rejects.
Al Sadeq has recently met Iraqi Finance Minister Taif Sami to discuss ways to develop ties between Tehran and Baghdad.
The meeting took place at the Iraqi finance ministry.
"At the beginning of the meeting, Mrs. Taif Sami welcomed the ambassador, indicating the depth of the close bilateral relations that bind Iraq and Iran," the Iraqi finance ministry said in a statement.
Sami also explained the Iraqi government's keenness to support and develop the relations to include various fields, especially with regard to financial and economic affairs, according to the statement.
Minister Taif also appreciated the various tireless efforts aimed at enhancing communication and joint coordination between Iraq and the Islamic Republic, which would develop bilateral relations and open new horizons of cooperation between the two sides, the statement added.
For his part, Ambassador Al Sadeq praised the efforts and interest of the minister of finance towards strengthening the bonds of friendship between the two sides, wishing to continue cooperation and partnership at all levels and areas for the interest of the two neighboring peoples, the statement concluded.