Iranian culture impetus for Malaysian storyteller Nor Azhar Ishak 
January 16, 2023 - 18:56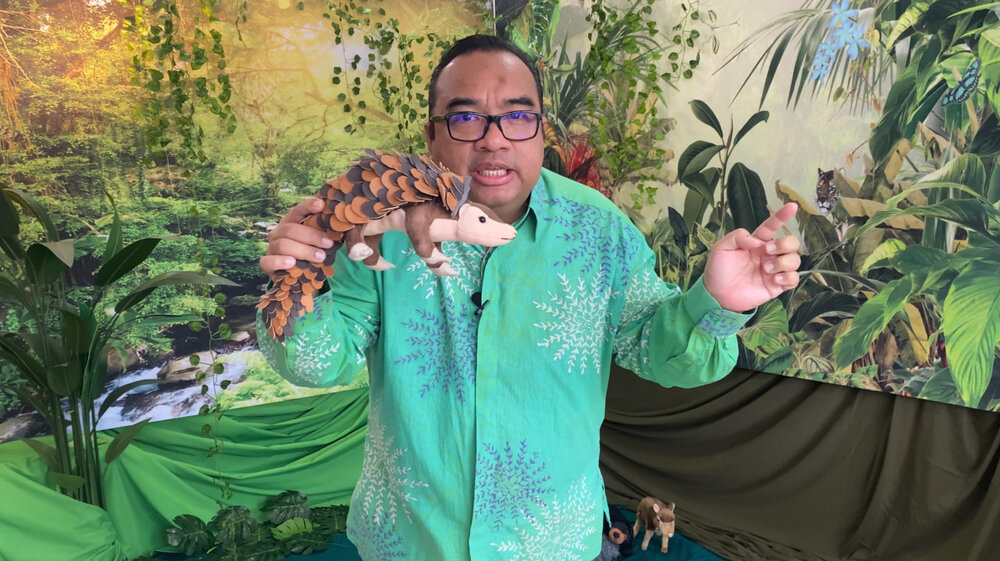 TEHRAN – Malaysian storyteller Nor Azhar Ishak has said that he has been influenced by Iranian art, culture and the skills of Iranian storytellers.
Ishak is competing in the 24th edition of the International Storytelling Festival, which opened on Sunday in the central Iranian city of Yazd.
He is scheduled to share his story "A Pangolin Story" during the festival, which is organized annually by the Institute for Intellectual Development of Children and Young Adults - Kanoon.
"I hope Iran and Iranian storytellers would share their ideas and skills with storytellers in other countries," Ishak said in a press release Kanoon published on Monday.
A science museum educator and award-winning picture book writer and illustrator, Ishak also gave performances at the festival in 2018 and 2021.
He said that he has been very interested in the history and culture of different countries, including Iran, and talked about his interest in Persian literature.
"When I was invited to the festival in 2018, I had an opportunity to learn about Iran and increase my knowledge about the country," he noted.
"Stories help transfer information through emotional communication and develop a mutual understanding. By stories from different cultures, we may achieve a deep understanding of others' experiences and better realize human value," he added.
"We have been overwhelmed by modernism willy-nilly; however, I believe that storytelling art may adapt itself to the age of communication and update itself on the younger generation," he explained.
Ishak won the consolation prize in the DBP Picture Book Award 2013, and the YGL-Oyez! Picture Book Award.
He has previously said that he has always loved looking at pictures and making them.
"My father loves art and my mother is the creative one. My sisters helped shape my interest in children's books. But as time went by, I fell in love with children's picture books. They look simple yet there is a great deal of thought and effort that goes into making one," he added.
The American author and illustrator, Eric Carle, is his favorite. "Carle once said that picture books are an introduction to literature for the very young reader. I hope to be able to encourage children to see how wonderful it is to be surrounded and touched by books," he said.
Photo: A file photo shows Malaysian storyteller Nor Azhar Ishak giving his performance "A Pangolin Story". (Kanoon)
MMS/YAW