Iran, Russia cementing ties in accordance with previous strategic deals
January 17, 2023 - 22:29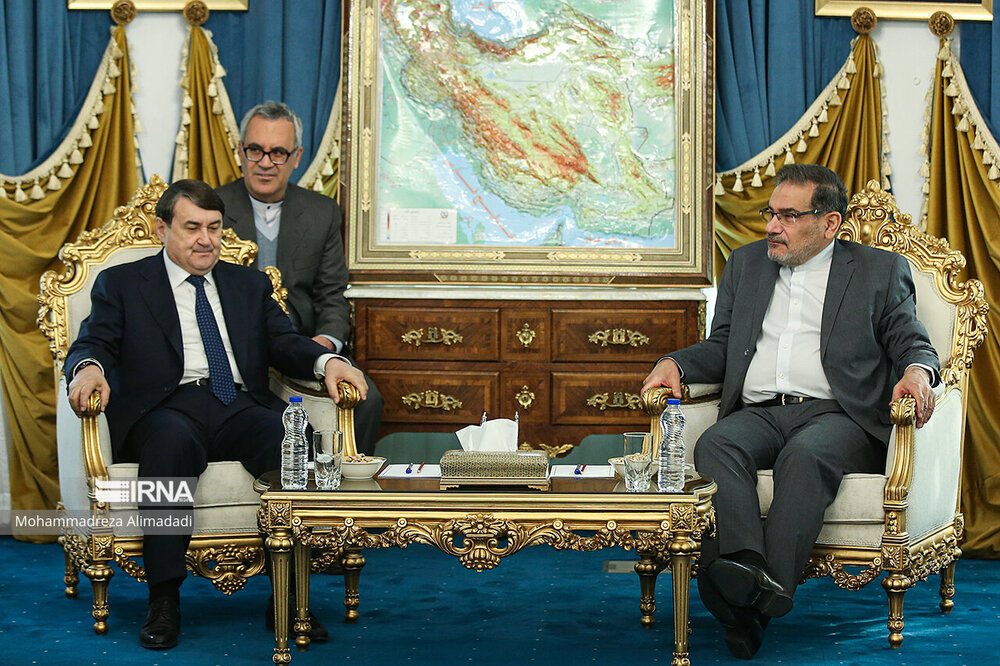 TEHRAN- Secretary of the Iran's Supreme National Security Council Ali Shamkhani on Tuesday stressed that Iran and Russia's expanding economic ties demonstrate their commitment to carrying out previous strategic agreements.
Shamkhani made the comments at a meeting in Tehran with Igor Levitin, a prominent Russian politician who works as Putin's aide.
He called for expediting efforts to implement collaborative economic initiatives between Iran and Russia within the framework of reciprocal agreements endorsed by the presidents of the two countries.
The senior security official also emphasized the need for Russia and Iran play complementary roles in the global energy and freight transit sectors.
According to Shamkhani, unilateral foreign sanctions on Russia and Iran will disrupt global economic growth and exacerbate existing global and regional conflicts.
The top security official suggested that Iran and Russia have to work to establish cooperative institutions to fight the sanctions and to mobilize world forces against those who employ them against other states
For his part, Levitin provided an update on the collaborative initiatives between Iran and Russia.
Levitin noted that Russian firms are interested in investing in infrastructure projects in Iran due to the significant capacity in Iran's energy and cargo transportation industries.
He predicted commerce between Iran and Russia will significantly increase soon.
Iran first VP meets Russian aide
Iran's First Vice-President Mohammad Mokhber also held talks with the visiting Russian official.
They both underscored the need to continue meetings and increase coordination between the two countries as a step towards advancing joint initiatives.
They also emphasized the acceleration of implementing the Rasht-Astara railway as well as development of oil and gas fields.
In the meeting, the first VP pointed to the vast capacities and exceptional opportunities of the Makran coasts in southeast Iran, saying Tehran welcomes the presence of Russian companies to implement infrastructure projects in transportation and transit.
He also put an emphasis on the implementation of agreements between the two countries, especially in the field of energy.