Historical underground structure discovered in Gilan
January 20, 2023 - 20:0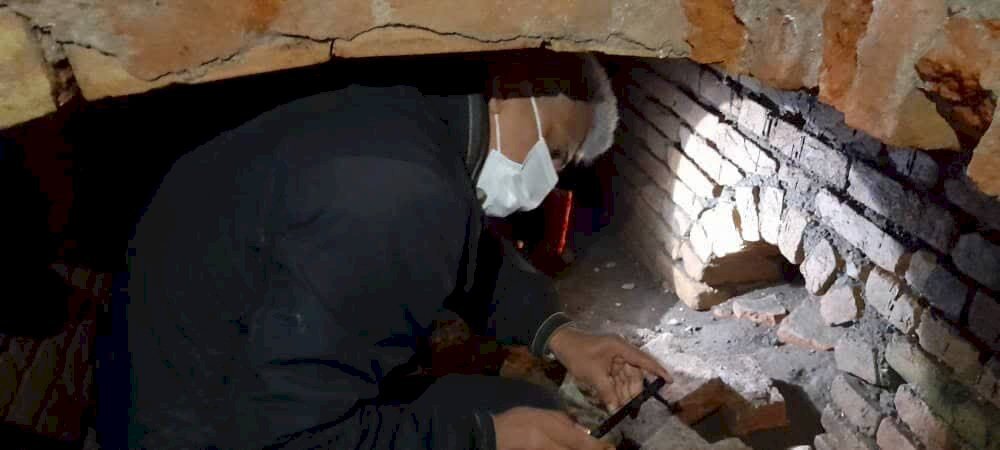 TEHRAN – A historical underground structure has been discovered accidentally in Langarud, northern Gilan province, the provincial tourism chief has said.
During the restoration of a century-old historical monument, the structure was uncovered, Vali Jahani explained on Friday.
Because this structure is located within the old Noghan building (the center of silk spinning), its connection with this historical building is not surprising, the official added.
However, documentation and archaeological surveys would be needed to determine the history and use of this structure, he noted.
For more than three millennia, silk thread produced in Iran has been used to make clothing fabric and for weaving Persian rugs and there are silk makers in Gilan, who still practice the trade their ancestors did some 3,000 years ago.
In 2021, traditional skills of silk spinning and keeping silk cocoons were collectively inscribed on the national heritage list.
Last year, sericulture and traditional production of silk for weaving gained UNESCO status jointly for Iran, Afghanistan, Azerbaijan, Turkey, Tajikistan, Turkmenistan, and Uzbekistan.
Gilan is known for its tourist attractions and warm-hearted and hospitable people. The people of Gilan from different ethnic groups, including Gilak, Talesh, and Tat, have come together and formed a very rich and diverse culture and customs.
The northern region was within the sphere of influence of the successive Achaemenian, Seleucid, Parthian, and Sasanian empires that ruled Iran until the 7th century CE. The subsequent Arab conquest of Iran led to the rise of many local dynasties, and Gilan acquired an independent status that continued until 1567.
Besides, its sophisticated capital city of Rasht has long been a weekend escape for residents of Tehran who are looking to sample the famous local cuisine and hoping for some pluvial action–it's the largest and wettest town in the northern region. Gilan is divided into a coastal plain, including the large delta of Sefid Rud and adjacent parts of the Alborz range.
ABU/AM