Iran, Turkey can strengthen unity among Muslim countries: MP
January 28, 2023 - 23:11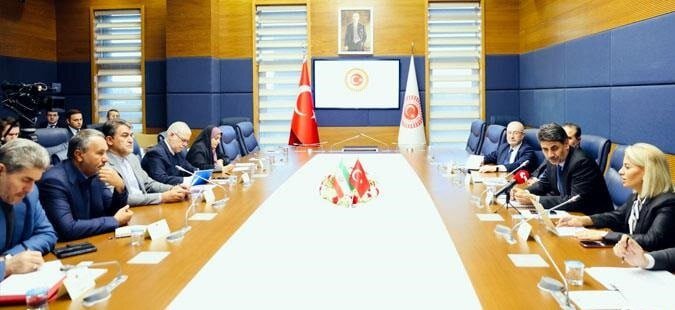 TEHRAN – Iranian lawmaker Adel Najafzadeh has reiterated the important role Iran and Turkey can play in boosting unity among the Islamic countries. 
Najafzadeh, who is the head of the Iran-Turkey Parliamentary Friendship Association, met in Ankara with Orhan Atalay, the head of the Turkish delegation at the Parliamentary Union of the OIC Member States (PUIC).
"Geographical, religious and cultural commonality is an effective factor in the synergy of bilateral cooperation and this capacity should be used the most for the benefit of the two nations," the Iranian lawmaker said in the meeting, according to ICANA.
He considered the enemies of Islam to be the cause of conspiracy and division among Muslims.
"Today, the unity and solidarity of Muslims lead to the lasting peace of Islamic countries and the failure of the enemies of Islam. The Islamic Republic of Iran and Turkey can play an important role in strengthening the unity among Islamic countries," Najafzadeh said.
He added, "The ground is ready for the deepening of business relations, and the Islamic Consultative Assembly is ready to cooperate with the Turkish Parliament in order to provide legal bases or remove possible obstacles."
Atalay also pointed to the commonalities between the peoples of Iran and Turkey. "The cultural, social and religious commonalities of the people of the two countries have brought them closer together beyond the geographical borders of the two nations," he said.
He added, "Today, anti-Islamism shows the expansion of Islam in the world, and Muslims will win against the tricks of the devils by uniting, solidarity and strengthening relations with each other."
At the end of the meeting, Orhan Atalay, by evaluating the favorable and suitable business situation of the Islamic Republic of Iran and Turkey, emphasized the necessity of developing economic cooperation between the two countries.