Iran's nuclear chief laments 'inaccurate' IAEA report
February 4, 2023 - 23:21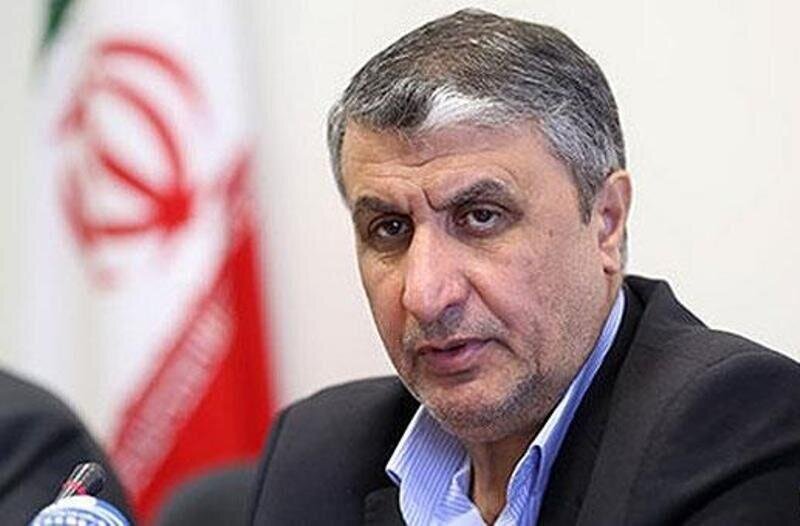 TEHRAN - Iran's nuclear head on Thursday expressed dissatisfaction with the International Atomic Energy Agency's (IAEA) recent report on Tehran's nuclear activities at the Fordow nuclear complex, asserting that the IAEA inspectors' assessment of their visit to the nuclear plant was "inaccurate".
The UN nuclear watchdog charged Iran on Wednesday with making an unauthorized alteration to the link between the two clusters of cutting-edge machinery at its Fordow plant enriching uranium to up to 60% purity.
Speaking at an exhibition on Iran's new accomplishments in nuclear industry, Mohammad Eslami, head of the Atomic Energy Organization of Iran (AEOI), said "the agency's attitude is unfortunate."
Eslami said the AEOI had promptly informed the IAEA of one of its inspectors' wrong examination of activities in Fordow.
The IAEA inspector discovered that a mistake had been made, Eslami continued.
Iran advised the IAEA in a letter issued back in November that it had decided to begin enriching uranium at its Fordow nuclear complex to a purity level of 60%.
Additionally, at two vacant halls in the nuclear plants of Fordow and Natanz, Iran has installed and started up additional centrifuges.
The halls had remained empty as a result of Iran's adherence to the conditions of the historic 2015 nuclear agreement, formally known as the Joint Comprehensive Plan of Action (JCPOA), but centrifuges have now been reinstalled.
IAEA chief report on Fordow "unprofessional"
Separately, in a televised program on Friday, Eslami said Iran had sent the IAEA a letter outlining the errors made in the report by its inspector.
He said IAEA chief Rafael Grossi's move in releasing confidential and unreliable information on nuclear activity at Fordow is "unprofessional".
On February 1, Grossi chose to divulge the confidential letter Iran had submitted to the body in which Iran had highlighted the Agency's wrong report, Eslami remarked.
Iran plans to produce 20% of its electricity from nuclear energy
During his Thursday tour of the exhibition on nuclear progresses, Eslami also pointed to Iran's previously stated goal of producing 20 percent of its electricity from nuclear energy.
He added utilizing nuclear energy for environment protection, health, and food security is also on the organization's agenda.
In sharp contrast to what the West alleges the exhibition intended to demonstrate that Iran's nuclear accomplishments are entirely peaceful, Eslami highlighted.