Muslim countries should find new ways to neutralize sanctions: Omani MP
February 4, 2023 - 23:32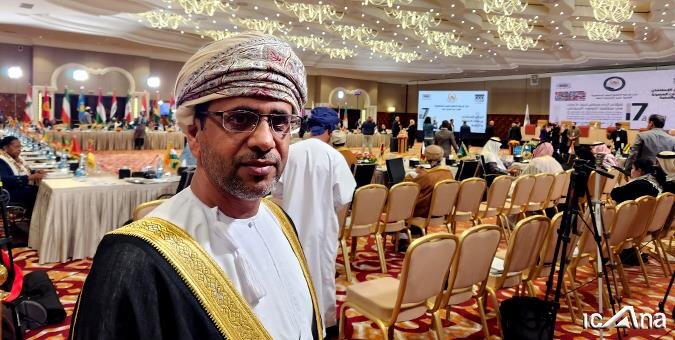 TEHRAN – A member of the Consultative Assembly of Oman has underlined the need for Islamic countries to come up with new ways to neutralize cruel sanctions.
The Omani MP, Mansour al-Hejri, said all Muslim countries should reach economic stability.
He made the remarks on the 17th summit of the Parliamentary Union of the OIC Member States (PUIC), according to Iran's parliamentary news agency ICANA.
"In our era, the development of relations, especially in the economic field, between Islamic countries is very important in any field," al-Hejri said.
He added, "In the second place, the development of bilateral and multilateral trade relations should be emphasized in order to ultimately strengthen the economy of Islamic governments and nations."
The Omani lawmaker further said, "As long as the commercial exchange between Islamic countries expands and they become rich, they will be freed from the need for the West and will achieve complete independence. Therefore, during the holding of such conferences, this capacity should be used to expand relations."
The member of the Omani Parliament also pointed out the importance of supporting countries that have been subjected to cruel sanctions. "In this regard, Muslim countries should find new ways to solve the problems of the countries that have been subjected to cruel sanctions by partnering with each other. They should try all the ways so that eventually all Muslim countries will achieve economic stability," he said.
Iranian Parliament Speaker Mohammad Baqer Qalibaf traveled to Algeria to participate in the parliamentary summit.
He met with his Algerian counterpart Ibrahim Boughali, discussing ways to deepen bilateral ties. The Iranian speaker expressed optimism that the ties between Tehran and Algiers will foster Islamic unity and the battle against the Zionist regime in line with supporting the oppressed Palestinian people.