By Faramrz Kuhpayeh
Supreme amnesty
February 5, 2023 - 20:46
Ayatollah Khamenei declares massive amnesty for tens of thousands of prisoners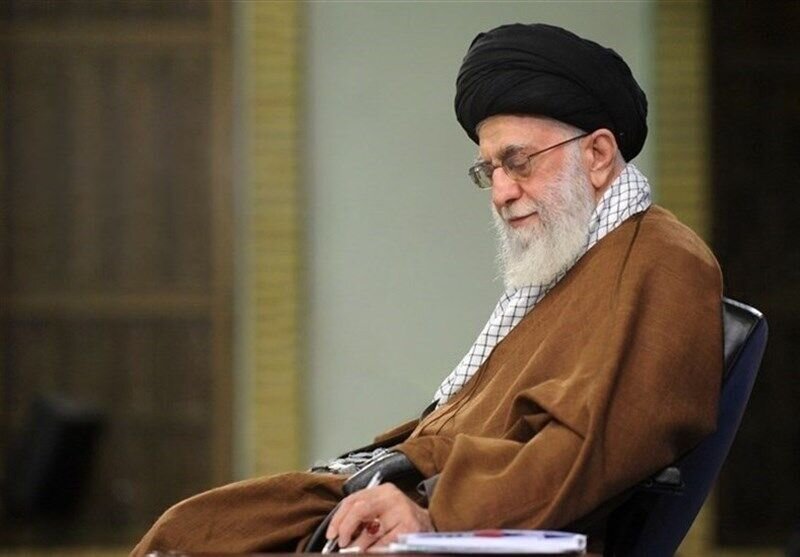 TEHRAN – In a significant move, Ayatollah Seyed Ali Khamenei, the Leader of the Islamic Revolution, approved Sunday a proposal by the Iranian Judiciary chief that will result in commuting the sentences or pardoning tens of thousands of convicts and defendants arrested in the recent wave of unrest in Iran. 
The amnesty was granted on the occasion of the 44th anniversary of the victory of the Islamic Revolution of Iran in 1979 which resulted in the overthrow of the Pahlavi regime and the establishment of the Islamic Republic.
According to a statement by khamenei.ir, a proposal was sent by the head of the Judiciary requesting amnesty for a number of individuals who took part in the unrest under the influence of enemy propaganda, creating trouble for themselves and their families. "A remarkable number of them are now expressing regret and requesting amnesty after the plots of the external enemies and counter-revolutionary and anti-people currents were exposed," the statement said, quoting the proposal of the top judge.
The convicts to whom the amnesty applies should not be facing charges of espionage for outsiders, direct links with the foreign intelligence services, murder or intentional injuries, as well as vandalism or arson attack on governmental, military and public sites, and also should not be involved in a suit filed by a private plaintiff, Tasnim reported.
Article 110 of the Constitution grants the Leader the right to pardon or reduce the sentences of convicts upon a recommendation from the head of the Judiciary.
The clemency, however, does not apply to certain types of convicts, including those who have been sentenced for their role in the armed smuggling of narcotics, arms trafficking, kidnapping, acid attacks, rape, armed robbery, bribery, embezzlement, counterfeit money forgery, money laundering, disruption of economy, smuggling of alcoholic drinks, and organized smuggling of commodities, according to Tasnim.
The clemency has been welcomed by Judiciary officials and commentators. Hojjat al-Islam val-Muslemin Sadegh Rahimi, the deputy head of the Judiciary, said the decree of the Leader included a novelty, which is pardoning defendants in addition to granting amnesty to convicts.
The move comes after the wave of unrest that erupted after the death of Mahsa Amini come to an end. Since September 2022, Iran has been gripped by a nationwide wave of unrest and rioting that took the lives of dozens of security forces and ordinary people. As a result, thousands of those participating in the unrest have been prosecuted, with a few sent to the gallows with Moharebeh-related sentences.
The exact number of those who are expected to be included by the clemency has not been announced but state news agency IRNA said that it will include tens of thousands of defendants and convicts.
The amnesty has been welcomed as a countermeasure to enemy plots. Seyed Nezamuddin Mousavi, the spokesman for the Iranian Parliament's presiding board, said the Leader foiled the enemy's conspiracy with amnesty.
"With this wise prudence, the Supreme Leader foiled the conspiracies of the enemy and saved the youth and individuals who made a mistake and played into the hands of the enemy," the lawmaker said, according to the IRIB news agency. "All institutions and organizations should understand that this wise and fatherly action of the Supreme Leader is very effective for increasing national unity and cohesion."