Speaker praises 'epic presence' in rallies celebrating Islamic Revolution victory
February 12, 2023 - 23:14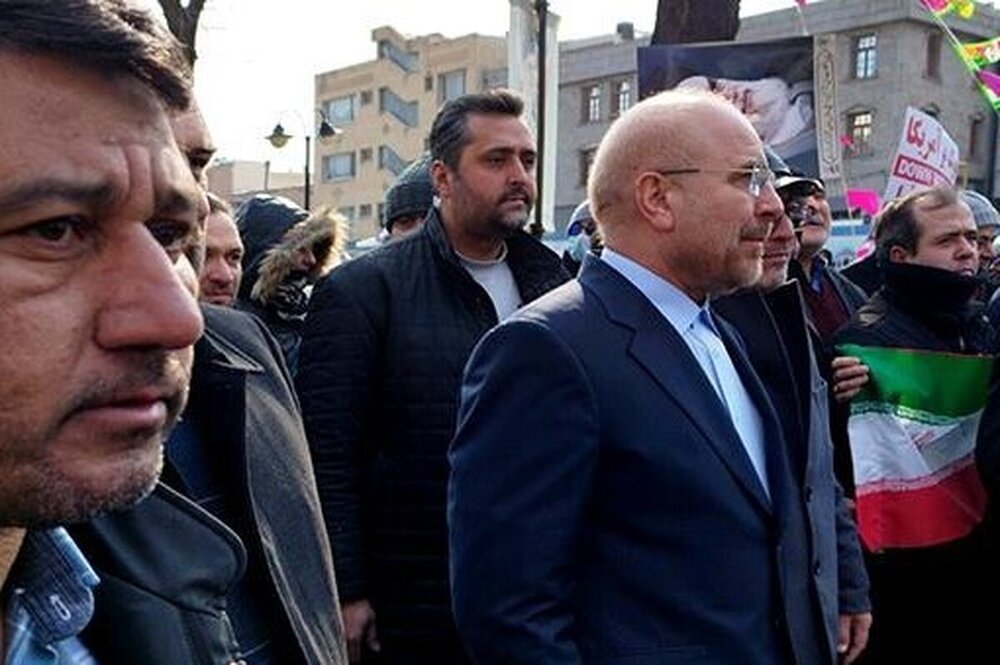 TEHRAN- In a message on the statewide gatherings conducted on Saturday to mark the 44th anniversary of the Islamic Revolution's triumph, Parliament Speaker Mohammad Baqer Qalibaf praised the Iranian people for thwarting attempts to undermine national cohesion.
With reference to the enormous turnout at the demonstrations, Qalibaf extended his "sincere appreciation" to the Iranian people, noting that "the scheme to break the unity of the nation was crushed by the wisdom of the people themselves."
"Iranian authorities should remind themselves that the epic presence of people is not for them, but it strives to safeguard national unity, preserve independence and guarantee the security and tranquility of Iran," the parliament speaker pointed out.
Qalibaf emphasized that the Iranian people will not permit "ill-wishers of Iran and the Islamic Revolution" to undermine their national honor and integrity.