Army sets up field hospital in quake-hit Turkey
February 13, 2023 - 23:29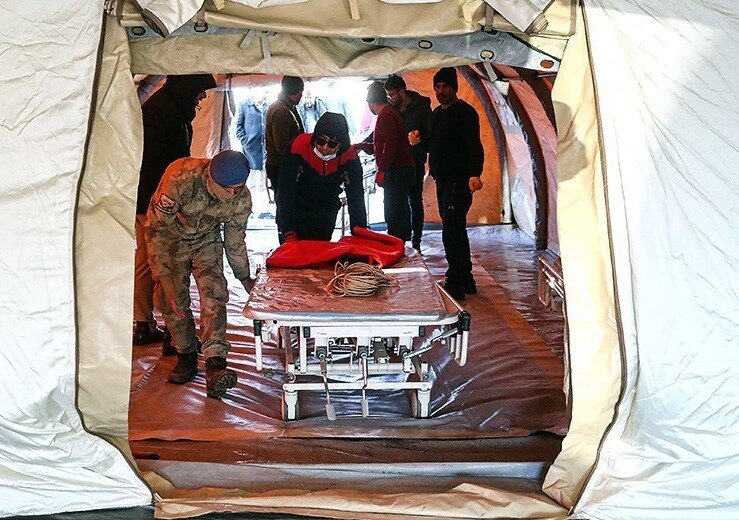 TEHRAN - The Iranian Army has established a field hospital with 50 beds in Adiyaman Province, southeastern Turkey, to offer medical services to people in the quake-stricken area.
The hospital is equipped with all specialized departments including an operating room, ICU room, and inpatient department pharmacy.
The Iranian Embassy in Ankara has issued a statement, saying that since February 7 (one day after the earthquake in Turkey), in addition to sending search and rescue teams and health experts, Iran has sent seven planes carrying humanitarian aid and two field hospitals to Turkey.
Following the recent earthquakes in Turkey, Iran sent 80 people including six search and rescue groups, three groups of health experts, and a special group for emergency situations and rescue dogs to Turkey, according to the report.
Moreover, 46 health experts also arrived in Adana and Gaziantep on Friday, February 10, with three planes carrying humanitarian aid.

MG