Iran arrivals in Russia are on the rise
February 18, 2023 - 18:6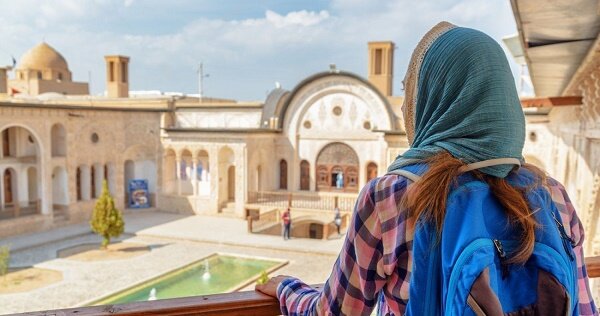 TEHRAN – The number of Iranian passengers visiting Russia is on the rise, a Russian tourism expert has said.
After Turkey and India, Iran is [currently] the third tourism source for Russia as a greater number of its nationals choose the country as their travel destination, ISNA quoted Yulia Syundyukova as saying on Sunday.
We see a lot of potential in Iran. A statistical comparison between 2021 and 2022 shows that in 2021, the number of Iranian tourists in Russia was not high, but in 2022, it reached about 20,500. This number is significant, said Syundyukova, who presides over a Moscow department for interaction with the foreign tourism industry.
Moreover, the overall duration of Iranian travels to Russia has increased from an average of three or four days in 2021 to ten days in 2022, Syundyukova said.
Talking about a previously-inked visa-waiver agreement between Tehran and Moscow, Syundyukova said: "We are constantly trying to talk to our colleagues in this regard and we will do our best to implement this agreement as soon as possible."
The agreement was initially signed by former Iranian President Hassan Rouhani and his Russian counterpart Vladimir Putin in 2017.
We predict that with the cancellation of visas for group trips, the number of tourists will double to triple, she said.
Earlier this month, Mehr reported that Russian tourists are increasingly choosing Iran as a vacation destination these days. There has been a surge of Russian tourists in Iran as a result of international sanctions against Russia, the news agency said.
Several factors have contributed to Russia's limited domestic and foreign tourism these days, including a recent war with Ukraine that has adversely affected the Russian tourism industry. Travel restrictions to China, sanctions by the European Union, a negative image of Russia being presented in different countries and the ban on international cards such as Visa prevent Russia from expanding its tourism.
This has prompted Russian tourists to visit Asia and the Middle East instead, especially Iran as a popular tourist destination despite negative advertising.
The Head of the Iranian Tour Operators Association Ebrahim Pourfaraj believes the majority of potential Russian travelers are unaware of the vast tourist attractions that exist in every corner of Iran. "The fact is that Iran's political and economic relations with Russia are considered good, but this has nothing to do with attracting tourists because it is directly connected with the Russian people. It is the Russian people who must choose Iran as their destination."
Mostafa Sarvari, who presided over the tourism marketing and advertising office of the Iranian Tour Operators Association, has said: "Many [potential] Russian travelers are motivated to visit novel and lesser-known destinations such as Iran that could be a safe and attractive destination."
The Islamic Republic expects to reap a bonanza from its numerous tourist spots such as bazaars, museums, mosques, bridges, bathhouses, madrasas, mausoleums, churches, towers, and mansions, of which 26 are inscribed on the UNESCO World Heritage list.
AFM