Third trial session for Shah Cheragh terrorist attack held
February 20, 2023 - 22:55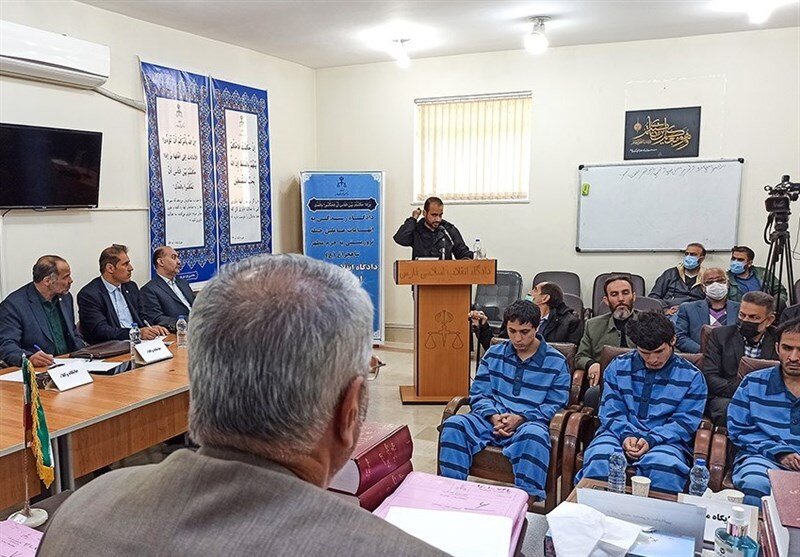 TEHRAN- The Islamic Revolution Court of Shiraz on Monday held the third trial session for perpetrators of the Shah Cheragh terrorist attack.
The trial meeting was held at the presence of the defendants and their lawyers, parents of the victims and a group of witnesses of the horrible incident.
On October 26, 2022, a gunman entered the Shah Cheragh shrine and mowed down at visitors, leaving 13 people dead, including children, and 30 more injured. The gunman and his accomplices come from the neighboring countries.
Fars province's head of justice department stated that 5 persons have been indicted in the terrorist attack, underlining that those responsible for such a devilish act are linked to the Daesh terrorist group.
He said they had formed a group when they were locked up in Bagram prison in Afghanistan.
During the first trial session, the mastermind of the incident and the first defendant, Mohammad Ramez Rashidi, was summoned to detail about how he alongside with the other accomplices moved to the city to launch the terrorist attack.
The prosecutor's representative listed the charges before the defendants as corruption, sedition, membership in Daesh, as well as gathering and collusion with the intention of acting against the country's security.
In response to the court's questions, Rashidi appeared on the stand to point out that he received military training in Jowzjan Province, Afghanistan.
Elaborating on the details of the incident, he said he came to Iran twice, the first time, which was illegal, for personal purposes but the second time, he was sent to the country on the order of Daesh to operate terrorist acts.
He finally acknowledged that he received the order of implementing the terroristic plot via Telegram.
During the session, Mohammad Rahmani, known as Abu Khaled, who is the second defendant, appeared on the stand and introduced himself.
Rahmani said he has been in Iran for 9 months, working as a worker.
Admitting that he entered Iran illegally and went directly to Tehran, he said, "Mohammad Ramez and me were acquainted for the first time in 2017 when we were detained by the Afghanistan Security Department on charges of being a member of Daesh group."