Interview by Farrokh Hesabi
Anoushirvani hopeful of rebuilding Iran weightlifting
March 6, 2023 - 19:41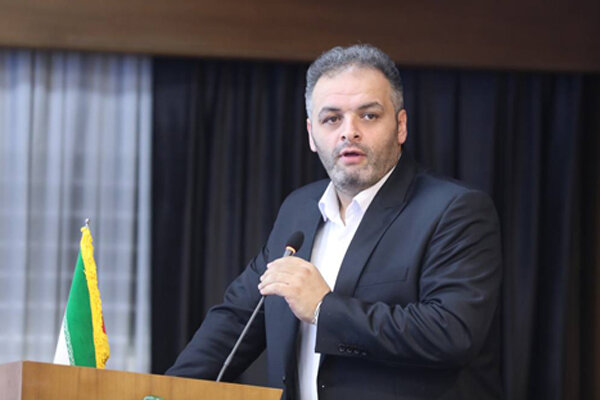 TEHRAN - Sajad Anoushirvani, newly-elected president of Iran weightlifting federation, says that he is determined to rebuild the ruined federation.
Anoushirvani was elected unopposed as president of Iran weightlifting federation for a four-year term till 2027 on Monday.
"When we took over the weightlifting federation, as acting president, we didn't' think that we would face a ruin in terms of financial and facility issues," Anoushirvani said in his exclusive interview with Tehran Times.
"We knew about the difficulties that we were facing and tried to solve them step by step. There were problems regarding the renewal of the contracts of the federation's personnel and the coaches, which we were able to solve some of problems by signing an appropriate contract with a sponsor.
"In the first step, we considered a specific budget for all provinces and then imported about 100 sets of professional weightlifting equipment and distributed it all over the country," added the president of the federation.
In the elections held at the Iran's Academy Olympic in Tehran on Monday, Anoushiravani secured 52 votes out of 52 votes cast. He replaced Ali Moradi in the position.
Anoushirvani, who is a member of the Asian Weightlifting Federation's executive board, also talked about his future plans.
"We are trying to increase the number of our representatives in international weightlifting boards. It may be difficult, but it's possible," he added.
"With well-known figures such as Hossein Rezazadeh, Kurosh Bagheri and Behdad Salimi, we will definitely have candidates to take seats in international weightlifting boards and committees," he concluded.
Anoushirvani is a former weightlifter who won the silver medal at the 2012 Summer Olympics with a total of 449 kg. He was the head coach of Iran's weightlifting team at Rio Olympics in summer 2016, that won two golds.