Some 18,000 multiple births registered in a year
March 12, 2023 - 16:53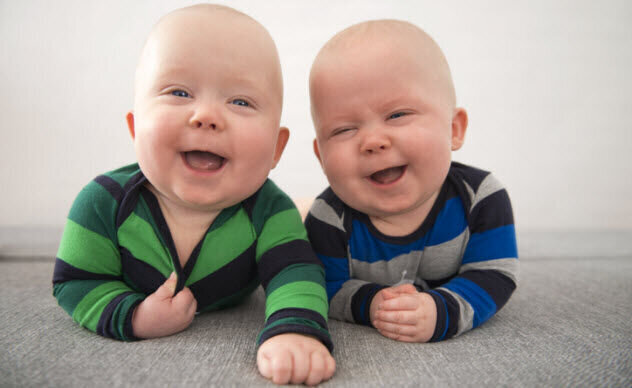 TEHRAN – Since the beginning of the current Iranian calendar year (March 21, 2022), some 18,000 multiples have been born in the country.
Out of the multiple births, 17,557 were related to twins.
Tehran, Khuzestan, and Khorasan Razavi provinces had the highest number of twins with 2,814 cases, 1,307 cases, and 1,020 cases respectively, ISNA reported.
The mentioned provinces had also the highest number of triplets and quadruplets.
Meanwhile, some 537,127 births were registered in Iran during the first half of the current Iranian calendar year, according to the Civil Registration Organization.
The provinces of Tehran with 68,919 newborns, Khorasan Razavi with 51,571, and Sistan-Baluchestan with 43,979 had the highest number of births in the first 6 months of this year.
The provinces of Semnan, Ilam, and Kohgiluyeh-Boyarahmad, respectively, had the lowest number of births in the country.
Also, over the aforementioned period, 208,177 deaths have been registered across the country. Tehran, Khorasan Razavi, and Isfahan, respectively, recorded the highest death rate. However, the three provinces of Ilam, Kohgiluyeh-Boyerahmad, and Semnan recorded the lowest number of deaths.
President Ebrahim Raisi has urged all responsible bodies and organizations to adopt national policies in line with the goal of population growth.
All the institutions and organizations of the country are obliged to prepare their plans and programs within the framework of the population growth policy and follow up on their implementation seriously, he said, IRIB reported.
He referred to "population" as one of the important and key points in the 7th national development plan (2021-2026).
The president considered promoting the culture of marriage and reducing divorce and helping to solve the problem of infertility as some of the effective factors in increasing the population, which should be the priority of attention and action of all institutions.
Multiple births are much more common today than they were in the past. According to the US Department of Health and Human Services, the twin birth rate has increased by over 75 percent since 1980, and triplet, quadruplet, and high-order multiple births have increased at an even higher rate.
There are more multiple births today, partly because more women are receiving infertility treatment, which carries a risk of multiple pregnancies.
However, since the first publication in 1998 of the American Society for Reproductive Medicine's (ASRM's) Guidelines on the Number of Embryos Transferred, the number of treatment-related pregnancies with triplets or more has decreased dramatically.
Also, more women are waiting until later in life to attempt pregnancy, and older women are more likely than younger women to get pregnant with multiples, especially with fertility treatment.
Although notable medical advances have improved the outcomes of multiple births, multiple births still are associated with significant medical risks and complications for the mother and children.
MG