Some 650,000 toured Astan Quds Razavi museums in year
March 12, 2023 - 21:30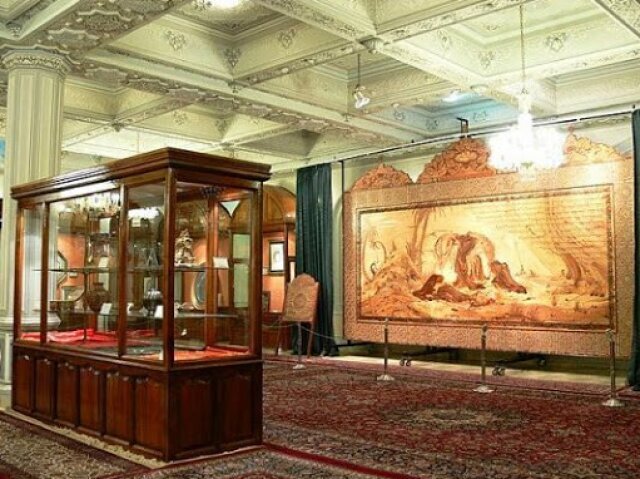 TEHRAN – Some 650,000 people visited museums run by Astan Quds Razavi, a Mashhad-based administrative organization that manages the Imam Reza shrine and various affiliated institutions, during the current Iranian year started on March 21, 2022.
"A total of 656, 983 people paid visits to museums of the Astan Quds Razavi during the current year 1401," a local official said on Sunday.
"Of the figure, 633,920 were domestic visitors and 23,063 were foreign travelers," Mehdi Qeysarinik said.
During the current year, more than 70,000 restoration projects have been carried out on museum resources and work such as manuscripts, lithographs, and historical documents, he said.
The restored objects include pathology, disinfection, deacidification, strengthening, dusting, restoration, reconstruction, and binding of works such as documents, manuscripts and newspapers.
Astan Qods Razavi Museum and Library, which is adjacent to the holy shrine of Imam Reza (AS), houses over 78,000 copies of rare Islamic manuscripts. It showcases rare artworks and historical and ancient objects as well.
Founded in 1937, the museum owes its origins to the remarkable collection of artifacts and manuscripts which have been acquired and preserved intact in the treasury of the shrine through the centuries.
Moreover, it contains a noticeable collection of articles that were once in use in the shrine and handicrafts, works of art, and antiquities that have been donated by the devotees of Imam Reza (AS). The records stored in the archives of the museum, which are relative to such collections, indicate how systematically they have been cataloged by the treasurers in the course of their service.
Mashhad is Iran's holiest and second-largest city. Its raison d'être and main sight is the striking massive shrine complex of Imam Reza (AS), the eighth Shia Imam. Mashhad attracts millions of pilgrims each year.
AFM