Restoration work to revive abandoned structure in UNESCO garden
March 15, 2023 - 22:21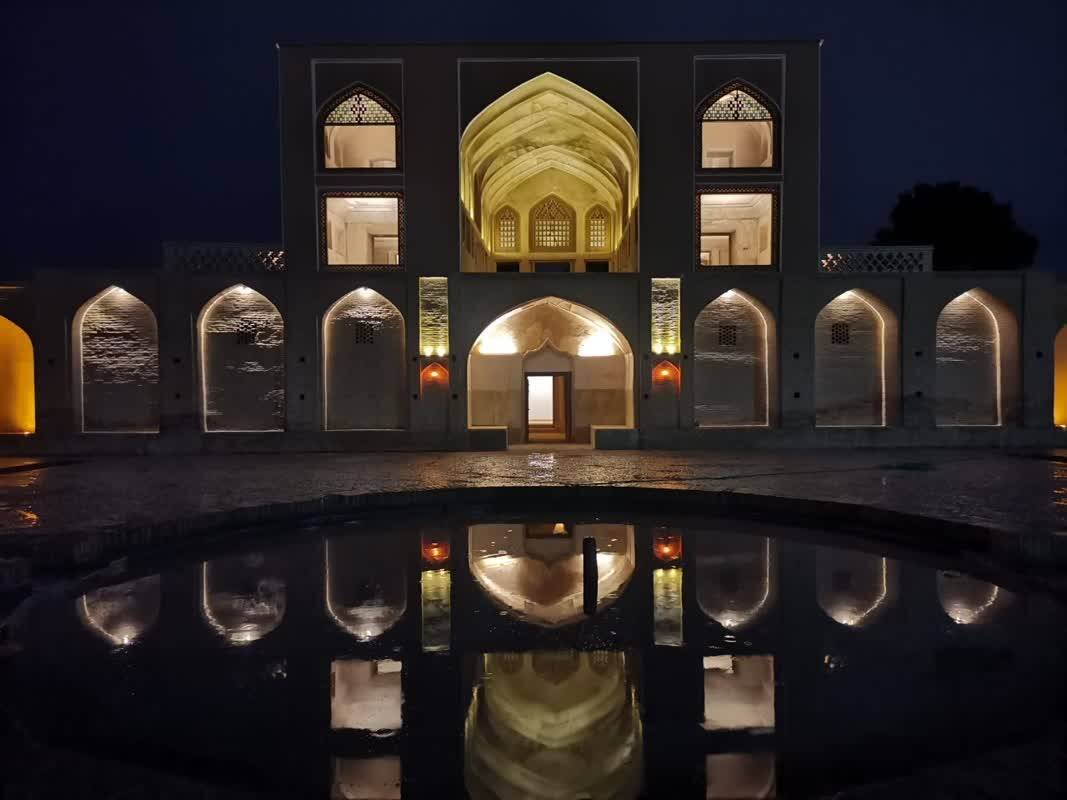 TEHRAN – Dar al-Hokumeh complex, a part of the UNESCO-inscribed Dolat Abad Garden in the central city of Yazd, has been revived, the director of the World Heritage site has said.
After being abandoned for years, the complex was revived with a budget of 40 billion rials ($100,000), Majid Olumi explained on Wednesday.
While Dolat Abad Garden has been world famous and a popular destination for domestic and foreign tourists for many years, Dar al-Hokumeh complex has remained hidden from many visitors since it was abandoned and neglected, he added.
The project lasted for six months in close collaboration with the private sector, he noted.
Dolat Abad Garden, together with eight others across the country, has been inscribed on the UNESCO World Heritage list under the title of "The Persian Garden."
The concept of the Persian Garden interweaves natural elements with manmade components to embody the idea of creating a paradise on Earth by the means of artistic, philosophical, figurative, and religious notions.
The UNESCO website asserts that the flawless design of the Persian Garden, along with its ability to respond to extreme climatic conditions, is the result of an inspired and intelligent application of different fields of knowledge, i.e. technology, water management, engineering, architecture, botany, and agriculture.
ABU/AM