Shah Cheragh culprit provides fresh data on Daesh terror conspiracy
March 17, 2023 - 20:13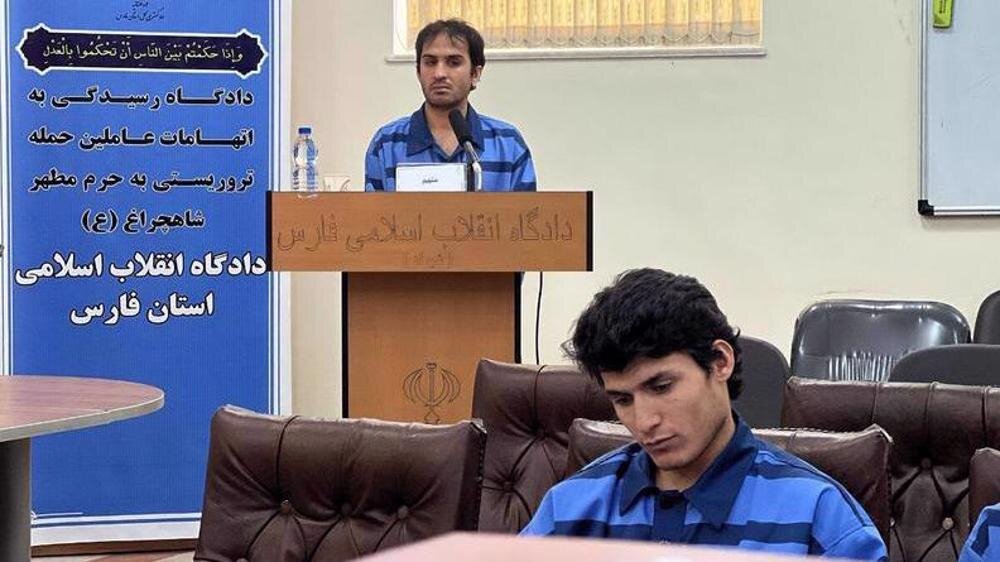 TEHRAN- An individuals charged with assisting the key terrorists in the Shah Cheragh terrorist assault in October, which the Daesh Takfiri group claimed responsibility for, has admitted to taking part in the heinous act and membership to the group.
He made remarks on Wednesday during the most recent session of the court hearing in Shiraz.
An armed terrorist entered Shiraz's famed holy shrine on October 26, 2022, shooting 15 pilgrims—including women and children—and wounded many more before being apprehended by security personnel.
After suffering injuries in the attack that shocked the nation, the terrorist was eventually declared dead at hospital.
Two weeks after the incident, the Intelligence Ministry reported the arrest of 26 Takfiri terrorists for participating in the attack. A few individuals were promptly apprehended.
According to the statement, the men were all citizens of Afghanistan, Tajikistan, and the Republic of Azerbaijan; none of them were Iranians.
The third suspect, an Afghan man named Naeim Hashem Qetali, confessed to have joined the terrorist Daesh group while still living in Afghanistan.
He arrived in Iran in quest of job but was subsequently invited to receive a visitor by Abdullah Saeed, one of the top Daesh figures in Afghanistan.
He admitted planning to assist the main attacker in Tehran and accepted a guilty plea to actively facilitating the attacker and providing financial assistance to other group members.
Yet, he purportedly said that he was unaware of the specifics of the terrorist attack.
The court has charged him with inciting "corruption on earth" by contributing financially to and supporting Daesh members sneaking into Iran.
Iranian officials have promised to punish all those responsible for the vile crime, and the court hearings are expected to continue in the upcoming weeks.
Daesh has been looking for a chance to make up for the losses it has suffered lately after taking significant hits from Iranian forces in Syria and Iraq.
This chance was given to the group by the recent violent riots in Iran that were sponsored by the West.