Quds Force chief says Iran brought U.S. plots in West Asia to failure
February 23, 2023 - 8:0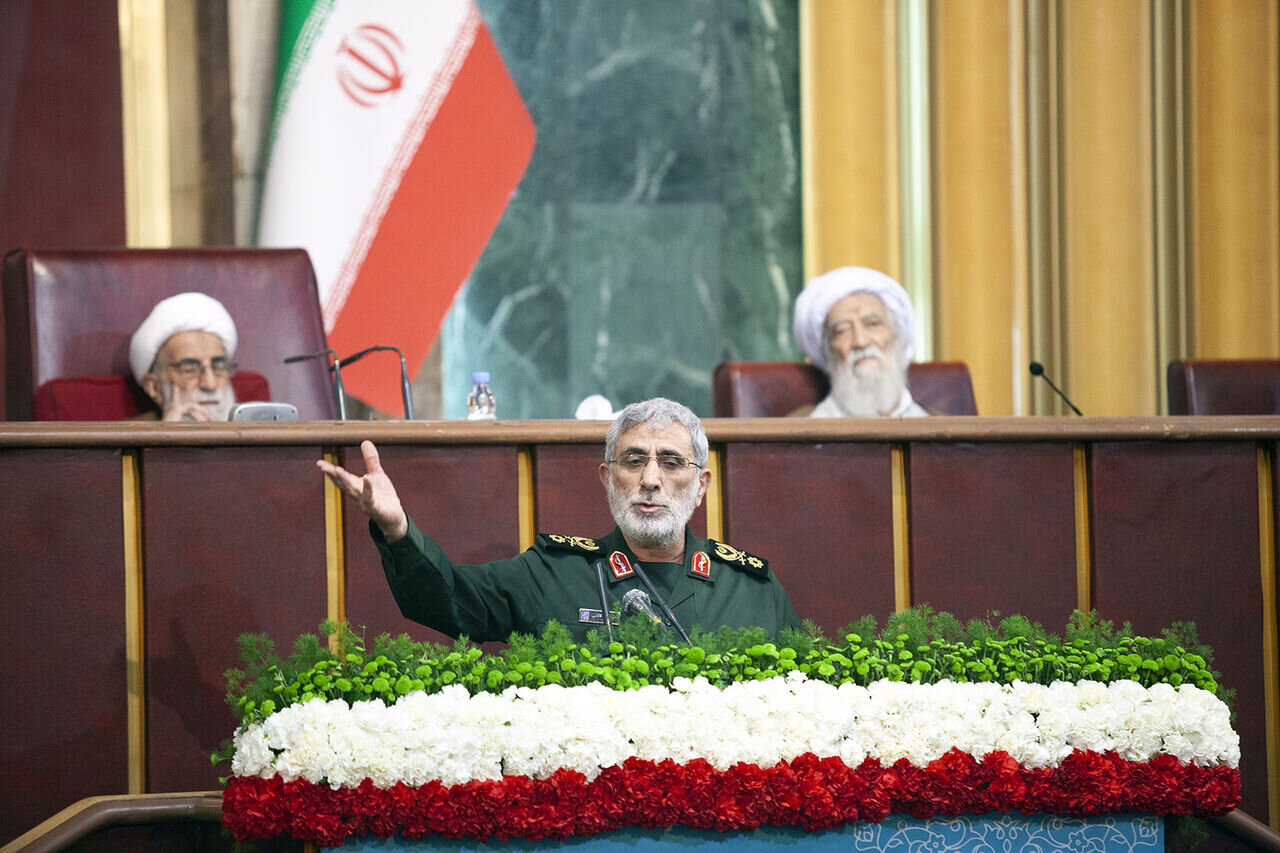 TEHRAN - Commander of the IRGC Quds Force has emphasized the impact of the Islamic Revolution on the region and the larger world by asserting that the resistance front thwarted a major American effort to alter the equations in West Asia.
Esmail Qaani made the remarks while addressing the Assembly of Experts on Wednesday.
Despite the hostilities displayed by the enemy, particularly the U.S. and the Zionist regime, the Islamic Revolution is moving forward vigorously and has established itself as a source of influence in the region and the wider globe, Brigadier General Qaani said.
U.S. president admitted that Washington lost at least 7,000 troops while spending 7 trillion dollars in Afghanistan and Iraq to argue that the Islamic Republic and the culture of the Islamic Revolution were to blame for the Americans' dreadful failure, he pointed out.
The general went on to say that the U.S. changed its strategy in collaboration with a number of regional nations and formed the Daesh terrorist group as a fake replica and a distorted model of the resistance front with the intention of altering the regional landscape in its favor.
General Qaani added efforts by martyr Lt. Gen. Qassem Soleimani and his loyal comrades thwarted all American plots envisioned for West Asia.
The assassination of General Soleimani by the Americans, according to Qaani, marked the start of a new phase of hostile actions against the Islamic Revolution encompassing a hybrid war that included economic and media warfare.
He asserted that the culture of resistance is now a widespread phenomenon that has disturbed the hegemonic society.