Iran FM dismisses disagreement in foreign policy apparatus
March 17, 2023 - 20:6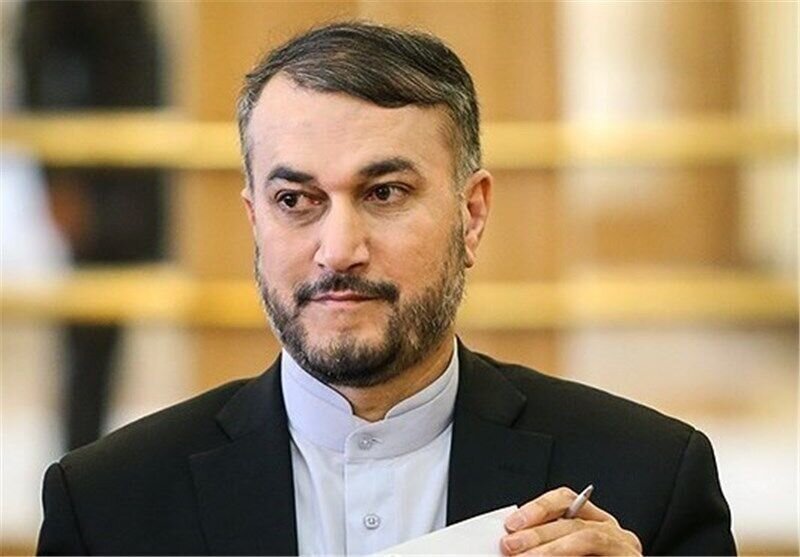 TEHRAN – Iranian Foreign Minister Hossein Amir Abdollahian has reacted to rumors of disagreement among Iranian institutions in charge of the country's foreign policy, rejecting any kind of disagreement in this regard. 
Amir Abdollahian implied that the visits by Ali Shamkhani, the secretary of Iran's Supreme National Security Council, to the United Arab Emirates and Iraq were done in full coordination with the Iranian foreign ministry.
"The trips by Admiral Shamkhani to the UAE and Iraq are being done within the existing security framework. They are not a new phenomenon. A representative from the foreign ministry is accompanying him during the visits," the Iranian foreign minister said on Twitter.
He added, "There is coordination in foreign policy. Everything is within the framework of the establishment and is under the supervision of the president. Enemies should know that there is no disagreement."
Shamkhani paid a visit to the UAE on Thursday and met with several Emirati leaders, including President Mohammad bin Zayed, UAE National Security Advisor Tahnoun bin Zayed, and Ruler of Dubai Mohammad bin Rashed.
Shamkhani and Mohammad bin Zayed reviewed the latest regional and international developments, according to Iran's official news agency IRNA.
The top Iranian security official referred to the enhanced politico-economic relations between Iran and the UAE, and said that the two countries can take major steps in expansion of mutual cooperation and boosting the neighborhood diplomacy.
Shamkhani also said that the problems in the Persian Gulf region are mainly due to the interference of trans-regional countries, the United States and the Zionist regime in particular, urging the need for collective efforts of regional countries to ensure the security of the region.
The UAE president, for his part, appreciated a recent historic agreement for restoring relations between Tehran and Riyadh which he said was a decisive step to further help bring convergence among regional countries.
He expressed hope that the visit to Abu Dhabi by Iran's top security official will turn a new page in the relations between Iran and the UAE.
The UAE president voiced his country's readiness to solve the misunderstandings so as to promote bilateral relations with Iran to the highest level.
In his meeting with the UAE national security advisor, Shamkhani said the existence of differences and mistrust among the countries of the strategic ? Persian Gulf region is a main obstacle to economic growth of this part of the world.
He stressed the need for further dialogue among regional countries in different political, security, economic and cultural areas to bring about security and welfare to the people of the region.