'Spring celebration' held in Tehran
March 18, 2023 - 16:21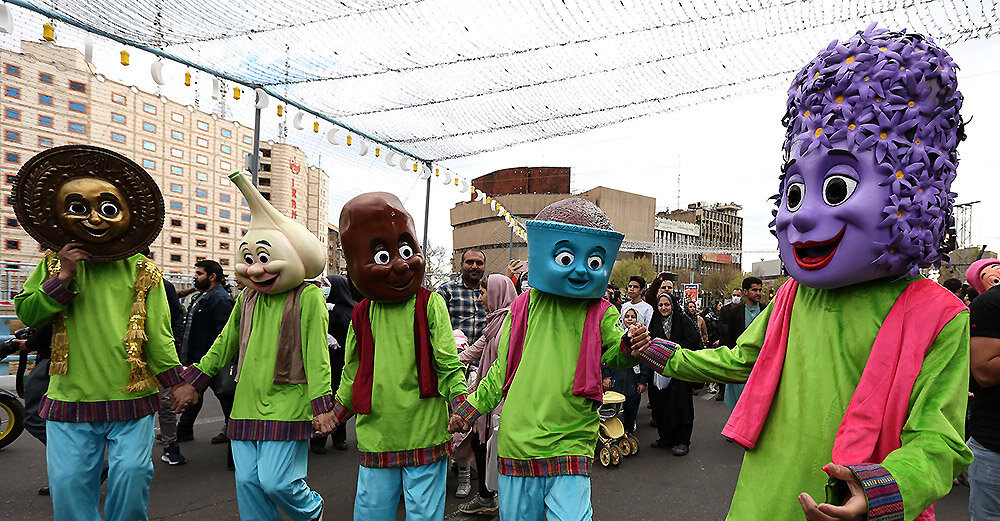 Symbols of hyacinth, samanu, oleaster, garlic, and coin – five of the seven items on the Haft Sin table, took part in a celebration in Tehran on Friday to welcome the new year and Noruz holidays, which begin on March 21.
Haft Sin is an arrangement of seven items, all of which start with the letter 'S' in the Persian alphabet, as a gesture to salute the new year.
It includes sabzeh (green sprouted seeds), samanu (a sweet pudding made from wheat seedlings), senjed (dried oleaster), seer (garlic), seeb (apple), sumac (a spice), and serkeh (vinegar), each of them symbolizes something such as love, health, beauty, and wisdom.
IRIB / Bahareh Asadi