Wetlands still facing water shortage despite precipitations
March 27, 2023 - 13:46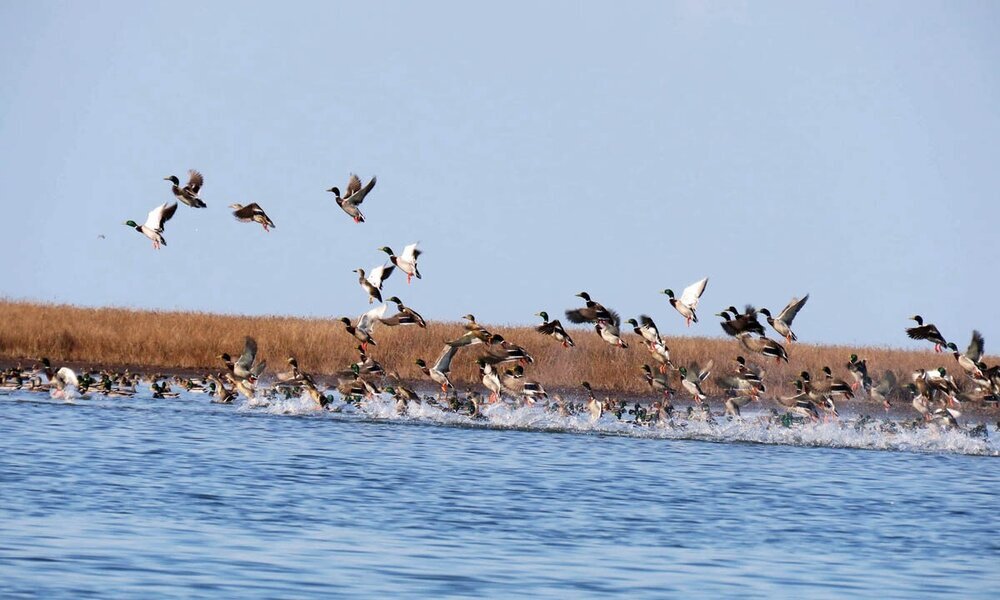 TEHRAN - Although the recent rains have improved the country's water resources to some extent, wetlands are not in good condition and many of them are still struggling with water shortage and dryness.
However, positive measures have been taken in the country toward the protection and restoration of wetlands, one of which is determining water rights for wetlands.
In this regard, the Department of Environment determined water rights for 11 wetlands out of 25 wetlands that are registered in the Ramsar Convention, but the conditions of the wetlands show that the water rights have not been fully met.
The Convention on Wetlands is an intergovernmental treaty that provides the framework for the conservation and wise use of wetlands and their resources.
It was adopted in the Iranian city of Ramsar in 1971 and came into force in 1975.
Due to insufficient rainfall and recent droughts, as well as non-implementation of some of the programs of the Department of Environment to protect wetlands, now about two million hectares out of the three million hectares area of the country's wetlands are dry and turned into sand and dust spots.
This year, the country experienced the driest autumn in the last 50 years, but this condition was partially compensated by the winter rains and slightly improved the condition of water resources.
But due to the fact that Iran is located in an arid and semi-arid area with about one-third of the world's average rainfall, this rainfall has not compensated for the country's lack of water.
An official with the Department of Environment has said comprehensive management plans have been prepared for 44 wetlands in the country.
The unique characteristics of wetlands, including groundwater control, climate change adaptation, the livelihood of local communities through fishing, livestock grazing and agriculture, natural water purification, purification and absorption of pollutants, and nature tourism have made sustainable management and protection of wetlands essential for humans, ISNA quoted Jaleh Amini as saying.
MG