Activity of armed groups opposing Iran in Iraq is illegal: PM
April 3, 2023 - 20:38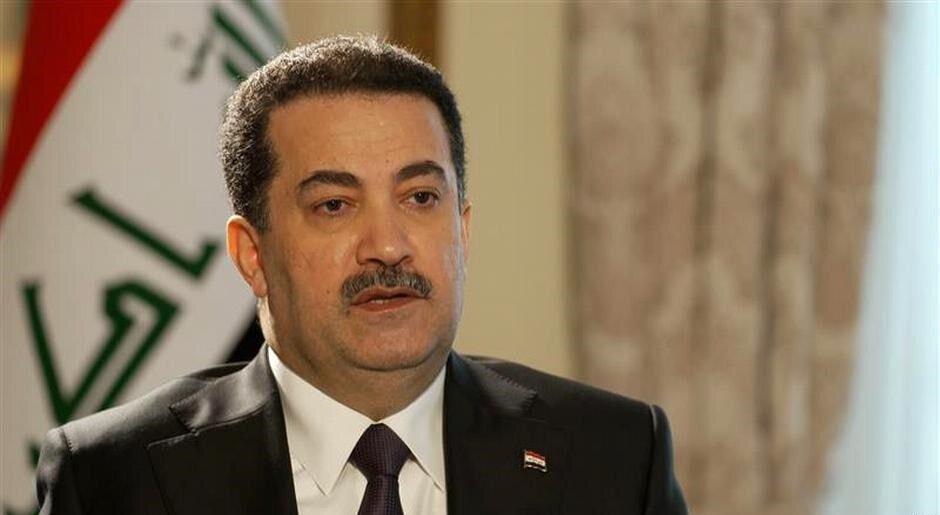 TEHRAN – Iraqi Prime Minister Mohammad Sudani has said that the activity of the Iranian armed Kurdish groups in Iraq runs counter to Iraqi laws.
In an interview with Al Jazeera, Sudani said these groups have long been residing in Iraq as refugees but their armed activity against Iran is illegal.
"Their presence as armed people with a military camp and under military training or their entry into Iran's territory and carrying out armed actions is completely rejected according to the text of the Iraqi constitution," the Iraqi prime minister said, according to Fars News.
He added, "It is problematic that these groups enter Iran's territory to carry out armed operations, then return to Iraq's territory, because firstly, the Iraqi constitution does not allow hostile actions against neighboring countries from Iraqi territory, and secondly, we must ensure the security of our borders. And it is not reasonable for Iraq's borders to be open for operations against neighboring countries. This issue causes Iran to carry out operations against military camps inside Iraqi territory as a response."
The prime minister noted, "Attacking any country is unacceptable, and we do not allow the use of Iraqi soil to attack neighboring countries, this is in accordance with the constitution and a moral duty, and for us this is completely established."
Responding to a question on Iran-Iraq ties, Sudani considered Iran as a neighbor that supported Iraq's political process after 2003 and has good relations with all Iraqi groups.
Sudani denied the existence of any intervention and guardianship of Iranians in the stages of government formation and its difficult negotiations.
The Iraqi prime minister also referred to the recent agreement between Tehran and Riyadh to resume diplomatic relations, describing it as important.
"This agreement will contribute to the stability of the region and economic development and growth can only be realized in the atmosphere of cooperation between the countries of the region," he added.
Iran and Saudi Arabia have agreed in principle to restore their diplomatic ties. They signed a joint statement with China in this regard on March 10.
The foreign ministers of Iran and Saudi Arabia are planning to meet in the coming days. They spoke over the phone on Sunday to discuss arrangements for this meeting.
"In a telephone conversation with his Saudi counterpart Faisal bin Farhan, Iranian Foreign Minister Hossein Amir Abdollahian has expressed pleasure with the positive trend of ties between Tehran and Riyadh and underlined the Islamic Republic's resolve to expand its policy of neighborliness. During the phone conversation, the two top diplomats also discussed the latest state of the Iran-Saudi Arabia agreement and their upcoming meeting," the Iranian foreign ministry said.
Bin Farhan stressed the need for Iranian and Saudi officials to keep in touch and described the current measures of the two sides as positive and satisfactory. Amir Abdollahian and bin Farhan agreed to meet each other in the coming days, according to the Iranian foreign ministry.