Lesser-known facts about lifestyle and leadership of Ayatollah Khamenei
April 4, 2023 - 20:2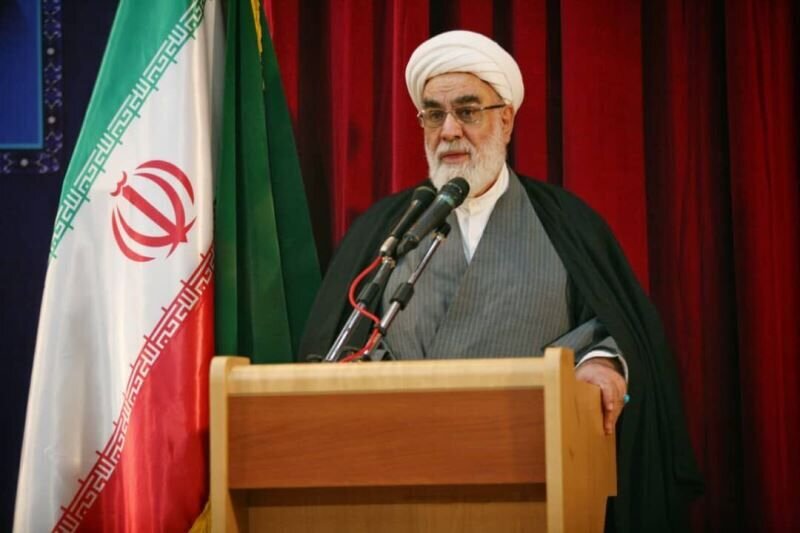 TEHRAN – Ayatollah Seyed Ali Khamenei, the Leader of the Islamic Revolution, is a well-known figure on the international stage. But little is known about his leadership style and lifestyle.
Ayatollah Mohammadi Golpayegani, the head of the office of Ayatollah Khamenei, offered a glimpse into the lifestyle of the Leader in a rare interview with Pasdare Eslam magazine.
In the interview, Ayatollah Golpayegani spoke about many personal affairs of the Leader, including his simple life.
Responding to a question on the most prominent trait of Ayatollah Khamenei, Golpayeani said, "One of the most important traits of him is his asceticism. (The pleasures of) the world, for which some do strange things, are all available to him. But he has no affinity for the world. I attest to this."
According to Golpayegani, Ayatollah Khamenei sometimes receives precious gifts but he either doesn't accept or doesn't keep them. Golpayegani also revealed that the children of Ayatollah Khamenei are all living in rented houses. "His children are all tenants and pay rent. What gentleman lives like this? All are simple and clean. This is how he raised his children," the head of the office said.
He added, "Another characteristic of him is that he is very kind and soft-hearted. When I remember, I get a lump in my throat; he can't even bear to see a child crying. He feels sad when he sees an infant crying in his mother's arms. To this extent he is kind and compassionate."
Tolerance, according to Golpayegani, is another characteristic of Ayatollah Khamenei. "I have witnessed him many times kindly responding to cruel acts by individuals. More interestingly, when he was elected Leader, I heard him saying that I let bygones be bygones and I forgot about everything. I forgave anyone who did a bad thing to me."
Golpayegani said Ayatollah Khamenei's sole asset is a house in downscale Tehran, which he bought when he moved to Tehran from Mashhad. And the Leader never uses the assets at his disposal for his personal aims, Golpayegani stated.
Ayatollah Khamenei lives on alms, Golpayegani added.
"I remember one time, one of the heads of the countries came here and wanted to climb the stairs. He wondered what kind of life and house this is?! He had also brought expensive gifts of gold and jewelry to His Eminence," Golpayegani noted. "The Leader, without paying attention to those gifts, sent them to several places, priced them and sold them, and with the money of those gifts, he bought a number of houses for the poor in deprived areas."

According to Golpayegani, Ayatollah Khamenei cares much about the poor. He encourages officials to pay heed to the livelihood of the people almost in every meeting that includes discussion on high prices. "His most important concern is taking care of people, especially the needy and vulnerable people," Golpayegani explained.
The head of office of the Leader also touched on Ayatollah Khamenei's source of information on domestic and foreign affairs. "His information channels are plentiful. He has different channels, which are often used for information and reports in addition to those submitted through the Office. Many things are new to us and for the first time we hear something from him that neither we nor anyone else knows where it came from. In fact, the maturity of his positions and words, which really surprises everyone, is not possible if it is not based on comprehensive information about society's issues."
Golpayegai also said that the Leader is an extremely law-abiding personality and is keen to behave legally.