Leader's annual meeting with literati held after three-year hiatus
April 7, 2023 - 18:9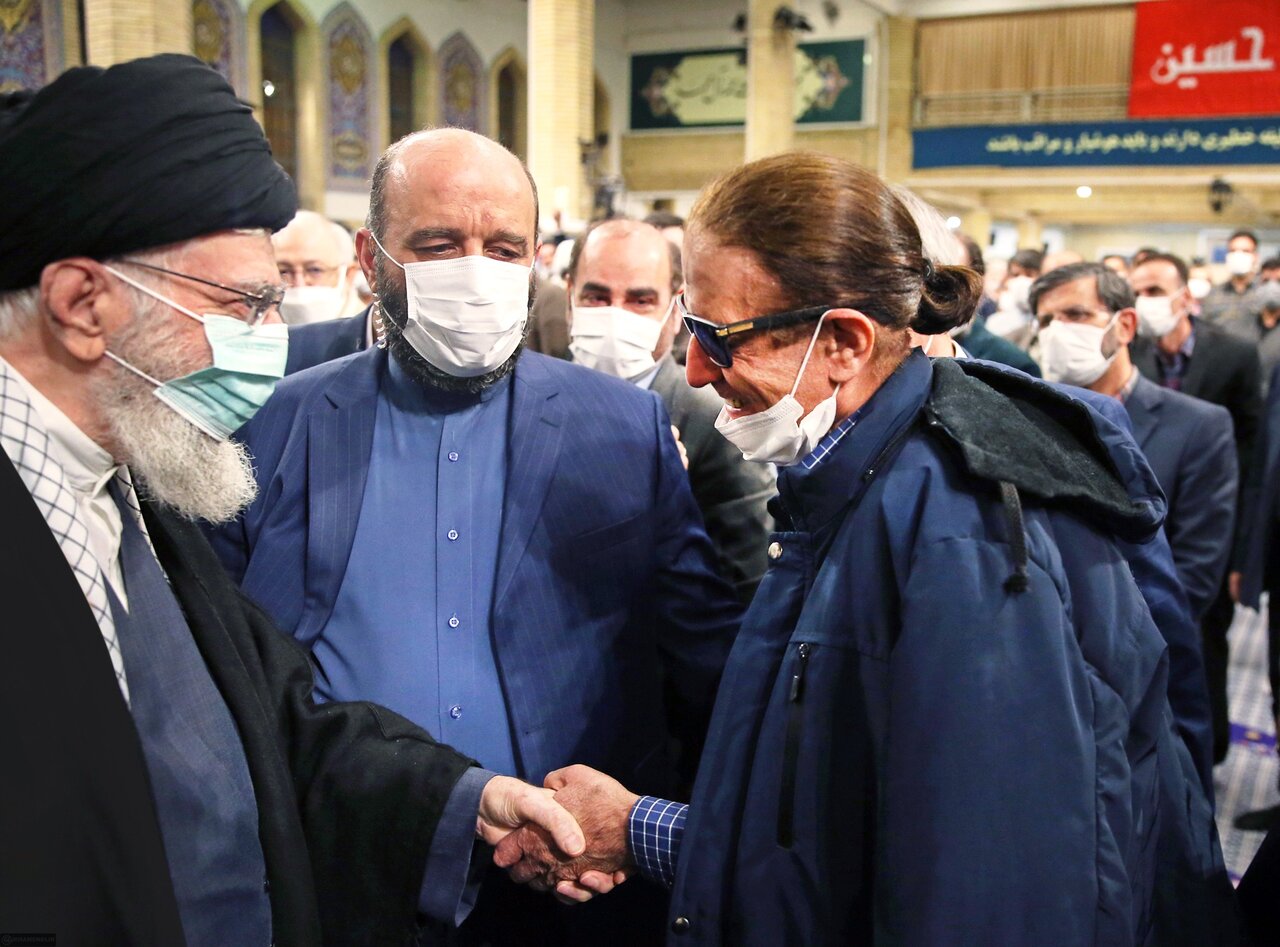 TEHRAN – The annual meeting of the Leader of the Islamic Revolution, Ayatollah Seyyed Ali Khamenei, with literati was held on Wednesday evening after a three-year gap resulting from the COVID-19 pandemic.
The annual meeting of the poets and literati with the Leader is organized on the eve of the birthday of Imam Hassan (AS) on the 14th of Ramadan.
However, the meeting had been canceled over the past three years due to the pandemic.
"We have missed this meeting and you dear friends and poets," Ayatollah Khamenei said in the latest edition of the meeting organized on Wednesday after iftar, the evening meal for breaking the fast during Ramadan.
"Thank God that He helped me to see the literati and poets here once again in this meeting and really enjoy the prized products of their thoughts and hearts," he added.
He said that Persian poetry has developed in its "territory" and added, "Poetry is an influential medium that should be acknowledged."
"Characteristically, Persian poetry produces scientific and spiritual assets, which are manifested in the works of the luminaries of Persian poetry such as Ferdowsi, Nezami, Rumi, Sadi and Hafez," he noted.
"Persian Poetry has been full of profound teachings over history and has improved and protected our spiritual assets under difficult conditions such as those created by the Mongol invasion," the leader added.
The Leader described poets as sentimental in spirit and said, "However, they must not be sentimental in confronting major problems; nevertheless, they recognize and help others recognize the issues well in order to fulfill their commitments through art."
"Today, everybody must know enemies and their ploys, and learn how to deal with their trickery. Poets, painters, writers and filmmakers must understand that we are facing threats from our enemies; they must comprehend the issues well and express them appropriately; they must not remain passive," he noted.
Following the Leader's speech, poets and literati recited excerpts from their latest works during the meeting, which is organized under the auspices of the Art Bureau of the Islamic Ideology Dissemination Organization (IIDO).
IIDO director Hojjatoleslam Mohammad Qomi, Minster of Culture and Islamic Guidance Mohammad-Mehdi Esmaeili and Academy of Persian Language and Literature director Gholam-Ali Haddad-Adel were among the guests.
Photo: Leader of the Islamic Revolution Ayatollah Seyyed Ali Khamenei shakes hands with poet Qader Tahmasbi in his annual meeting with Iranian literati on April 5, 2023. (Khamenei.ir)
MMS/YAW