By Afshin Majlesi
Discover Iran's halal tourism: a cultural and culinary experience
April 17, 2023 - 18:29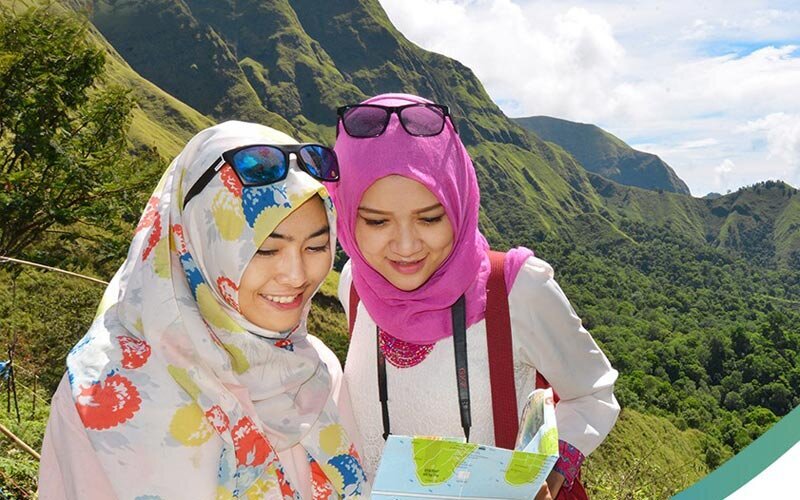 TEHRAN - Rich cultural heritage, superb cuisine, diverse landscapes, and extensive Islamic attractions make Iran one of the top destinations for halal tourism.
One of the main prospects of halal tourism is the availability of halal food that is ubiquitous in the Muslim-majority country; all restaurants and hotels cater to the dietary requirements of Muslim travelers who follow Islamic guidelines during their vacations.
Travelers can enjoy authentic Iranian cuisine that is prepared to keep Islamic guidelines in mind. This attracts Muslim families, as they don't have to worry about the availability of halal food options during their vacation.
Iran is a country with a rich Islamic history and heritage. The country has many Islamic attractions that are of great interest to Muslim travelers. These include historical sites, mosques, shrines, and museums that showcase Islamic art and architecture. The city of Mashhad is especially famous for its many shrines, including the shrine of Imam Reza (AS), which is one of the most sacred places for Shia Muslims.
Another prospect for halal tourism in Iran is the availability of prayer facilities. Mosques are available everywhere, and travelers can easily find a clean and quiet place to pray, regardless of where they are. Additionally, many hotels also provide prayer facilities, such as prayer mats for their guests.
Halal tourism in Iran also benefits from the availability of halal hotels. Many hotels in Iran cater to halal tourism and provide separate facilities for men and women. For instance, hotels offer separate swimming pools or beach areas for men and women, ensuring families can enjoy their vacations within Islamic guidelines. Women-friendly airports, hospitals and parks are also in the pipeline that can boost the overall scope of halal tourism in the Islamic Republic.
In conclusion, there is significant potential for halal tourism in Iran to thrive. The country's rich cultural heritage, diverse landscapes, Islamic attractions, and friendly environment for Muslim travelers make it an attractive destination for halal tourism. Therefore, the promotion of halal tourism in Iran can prove to be a game-changer for the tourism industry, attracting numerous Muslim travelers not only from the neighboring countries but also from various other Muslim and Arab countries.
Available data suggest that the global halal tourism market holds a forecasted revenue of $255 billion in 2022 and is likely to reach $365 billion by the end of 2032.
AFM