Raisi's Iran calls for Muslim unity against Israel
April 17, 2023 - 21:44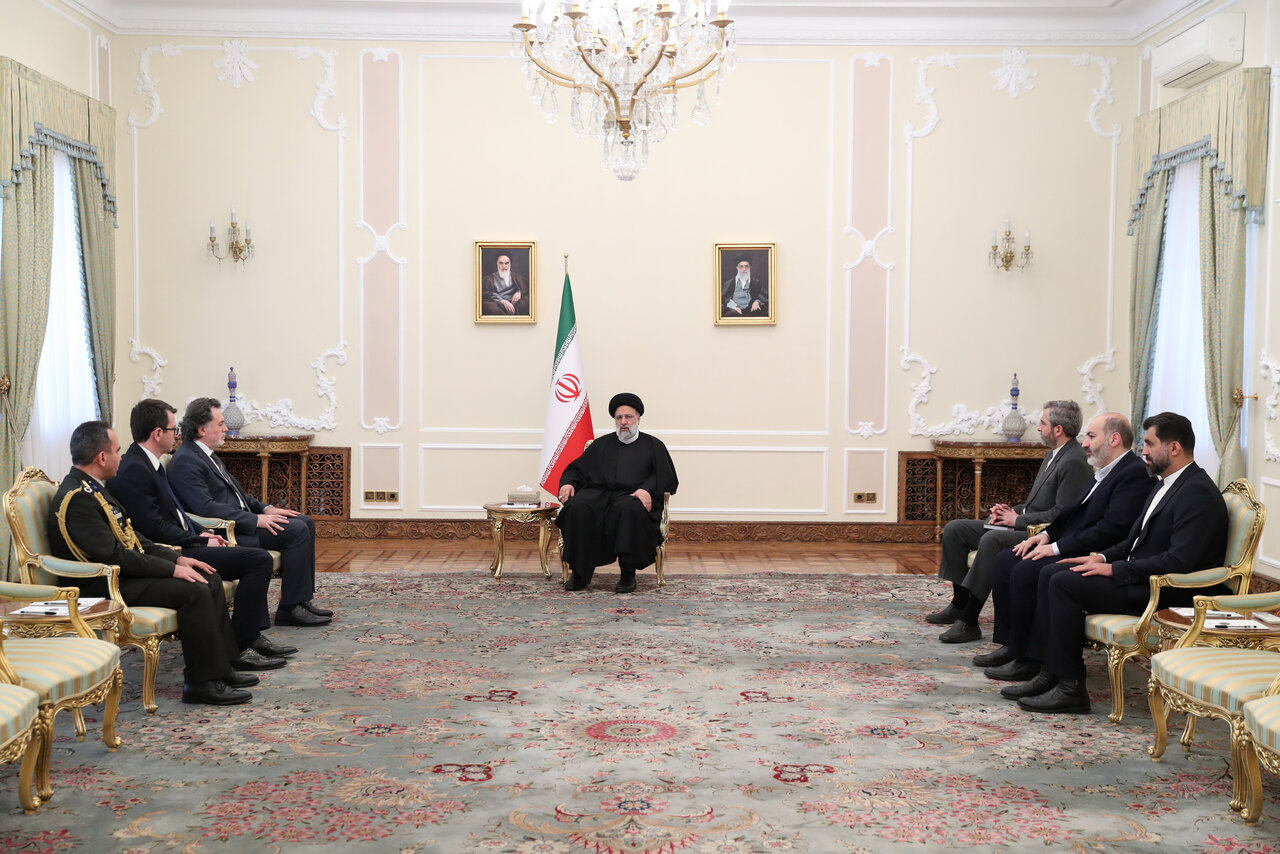 TEHRAN- Iranian President Ebrahim Raisi said that Muslim nations must work more closely together to combat the atrocities and crimes committed by the Zionist regime.
During a meeting on Sunday with Hicabi Kirlangic, the new Turkish ambassador to Tehran, Raisi stressed that "Muslim countries seek statesmen to confront the crimes of the Zionist regime towards the oppressed Palestinian people."
"Therefore, it is essential for Muslim nations to act more together in protesting Israeli violence," Raisi added.
Israel has increased its attacks on Palestinian villages and communities throughout the occupied territory over the past several months.
Numerous Palestinians have been detained and scores of them have died as a consequence of these attacks.
Incursions have mostly targeted Nablus and Jenin, where Israeli soldiers have been attempting to quell rising Palestinian resistance.
During the holy month of Ramadan, the attacks have significantly intensified.
Israeli police have frequently stormed the Al-Aqsa Mosque in the occupied city of Al-Quds, assaulting Palestinian worshipers before taking them into custody.
Rights organizations from across the world have denounced Israel's disproportionate use of force and "shoot-to-kill policy" towards Palestinians.
Raisi also made a reference to the long-standing ties between Iran and Turkey, saying, "Despite the efforts of the naysayers, we must rely on the religious and cultural similarities and work for the deepening and expansion of relations among Muslim countries in various fields."
For his part, the new Turkish ambassador stated his nation has friendly relations with Iran as he presented his credentials to Raisi.
He committed to do all of his best to strengthen bilateral ties and foster more communication and engagement between the two neighbors.