Kermanshah exports $23m of handicrafts in year
April 24, 2023 - 20:0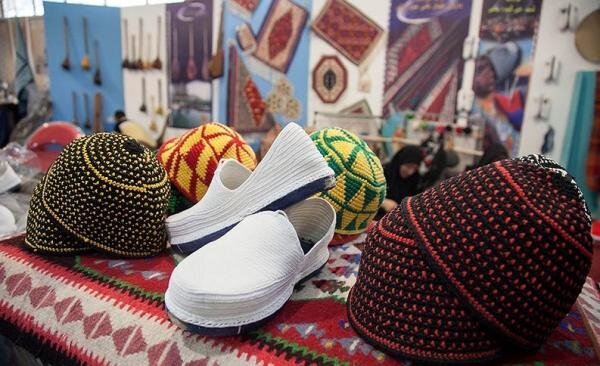 TEHRAN – Handicrafts products worth $23 million were exported from the western province of Kermanshah in the past Iranian calendar year 1401 (ended on March 20), the deputy provincial tourism chief has said.
The province has implemented extensive planning in various fields of handicrafts in the past year for the improvement of sales markets, export development, the establishment of temporary and seasonal exhibitions and revival of forgotten fields, which has led to the promotion of local handicrafts, Amin Kugani explained on Monday.
Moreover, about 4,000 job opportunities in different fields of handicrafts have been created during the period mentioned, the official added.
The value of Iran's handicraft exports stood at $400 million during the first ten months of the current Iranian calendar year 1401 (Mar. 21, 2022 – Jan. 20, 2023), the deputy tourism minister said in February.
Compared with the same period a year earlier, the figure represents some 30 percent growth, Jalali said.
"The Islamic Republic exported $400 million worth of handicrafts during the first ten months of the current year, which shows a 30 percent increase year on year."
Iran exported some $320 million worth of handicrafts during the past Iranian year (1400), the official stated.
The Islamic Republic has the most cities and towns registered with the World Crafts Council (WCC), followed by China with seven, Chile with four, and India with three designated ones.
The WCC-Asia-Pacific Region designated Shiraz, Malayer, Zanjan, and the village of Qasemabad in January 2020, bringing the total number of craft cities and towns in Iran from 10 to 14. Shiraz has been dubbed "the world city of [various] handicrafts."
Malayer became a center for woodcarving and carved wood furniture on a global scale. The designation "world city of filigree" was given to Zanjan. The village of Qassemabad, which is renowned throughout the country for its traditional costumes, was also promoted to a major handicrafts center on an international scale.
Ceramics, porcelain, handwoven clothing, jewelry, and semi-precious stones are among Iranian handicrafts traditionally exported to Iraq, Afghanistan, Germany, the U.S., and the Persian Gulf coastal states, to name a few.
ABU/AM