Mazandaran: a picture-perfect destination for nature lovers
April 26, 2023 - 21:2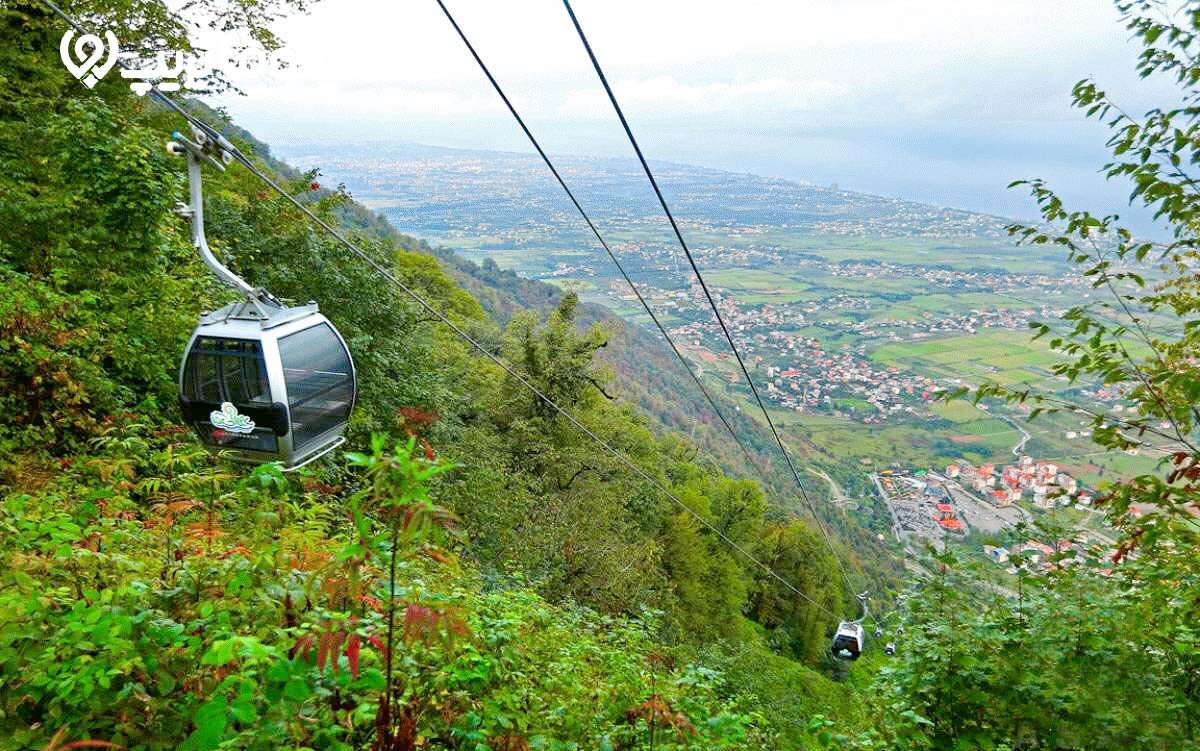 TEHRAN – Sometimes referred to as a "paradise in the North", Mazandaran province is a precious gem in Iran's tourism industry.
Sandwiched between the southern coast of the Caspian Sea and the Alborz mountains, Mazandaran has something to offer for every nature lover. From breathtaking landscapes and lush green forests to scrumptious food.
Its ever-present green landscapes provide a perfect backdrop for hiking, biking, and exploring. Visitors can take a stroll at the stunning Larijan hot springs, one of the most famous natural attractions in the region, and relax after a long day of exploring.
The varied nature of the province features plains, prairies, forests, and rainforest stretching from the sandy beaches of the Caspian Sea to the rugged and snowcapped Alborz sierra, including Mount Damavand, one of the highest peaks and volcanos in Asia. More than 800 registered historical and cultural sites, 338 km of shorelines, mineral springs in jungles and mountains, waterfalls, and caves are among the major tourist attractions in the province.
Mazandaran is one of the most densely populated provinces in Iran and has diverse natural resources, notably large reservoirs of oil and natural gas. The province's four largest counties are Sari, Amol, Nour, and Tonekabon.
Human habitation in the area dates back to 75,000 years ago. Recent excavations in Gohar Tappeh in Behshahr is a proof that the area has been urbanized for more than 5,000 years, and the area is considered one of the most important historical sites of Iran. Based on archaeological studies conducted in the caves of Kamarband and Hutu, near the city of Behshahr, it seems that the human presence in the area of Mazandaran dates back some 9500 years BC.
From a geographical point of view, Mazandaran can be divided into two parts, i.e. coastal plain and the mountainous area. It has a variety of climates, including the mild and humid climate of the Caspian shoreline and the moderate and cold climate of mountainous regions. The Caspian Sea, the largest lake in the world, is a major draw for nature enthusiasts. Mazandaran's coastline is dotted with some of the most beautiful beaches, such as Ramsar Beach, Sisangan Beach, and Tonekabon Beach. Sunbathing and taking a dip in the sea are popular activities at these beaches.
When it comes to local cuisine, the Mazandaran region is a food lover's paradise as well. The region is well-known for its diverse cuisine made with fresh and organic ingredients. Many of its popular dishes have a flavorful mix of white rice, fish, and herbs, cooked with sour orange juice. Its distinctive dishes include: Aghuz Mossama (walnut dish), Tah Chin, Torsh Torshu, Do Pati, Espenasak, pumpkin soup, Esfenaj Marji, Kahi Anar (a dish made from pumpkins), Naz Khatun, Qaliye, Khoresht-e Alu and Aghuznun.
What to buy when it comes to souvenirs and craftsmanship? Some of the main handicrafts and souvenirs of Mazandaran are kilim carpets, jajims, dishes, potteries, ceramics, plates, woodwork, felt fabrics, and various types of jams and pickles.
In the early 20th century, by constructing seven new roads and railways, the provinces of Mazandaran and Gilan became known as Shomal by all Iranians (meaning "the North" in Persian).
AFM