No doubt Iran will respond if snapback mechanism activated: Russian envoy 
May 2, 2023 - 23:50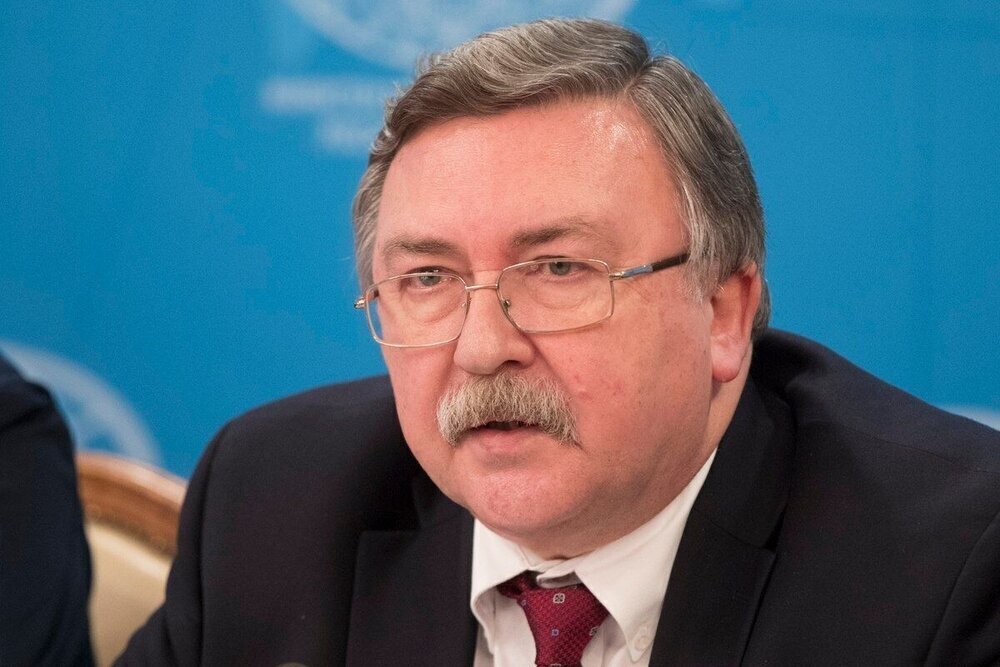 TEHRAN - Russia's ambassador to the Vienna-based International Atomic Energy Agency said on Monday that Iran will undoubtedly respond if the snapback mechanism regarding the 2015 nuclear deal is activated.
The remarks by Mikhail Ulyanov came hours after Iranian Foreign Ministry spokesperson Nasser Kanaani warned the EU parties that any "miscalculation" or "illogical action" will result in a reaction from Iran, which has already been sent to them in a clear message.
"No doubt that this warning will come true in case of misuse of the #snapback procedure," Ulyanov tweeted.
"Everything is predictable because #Iran acts in a transparent way. The problem is that the Western countries don't learn lessons from the negative experience of the past," the Russian diplomat added.
In another tweet on Saturday, Ulyanov said, "It looks like the #US and #E3 have decided to dismantle the #JCPOA which was and still is the major achievement in the field of nuclear non-proliferation. Every day they delay the resumption of the #ViennaTAlks brings us closer to the point of no return."
The news of possible activation of the snapback mechanism first surfaced after Ali Vaez, the Iran project director at the International Crisis Group (ICG), tweeted, "the E3 invited ten UN Security Council members and briefed them on their consultations regarding the use of Resolution 2231's snapback mechanism to restore the UN sanctions in case of Iran's violation of red lines."
The E3 includes the three European countries of Britain, France, and Germany that are signatory to the JCPOA.
Talks to revive the JCPOA stopped in the summer of 2022 as the Biden administration refused to lift sanctions imposed on Iran during the Trump administration.
The talks to restore the multilateral nuclear deal started in April 2021 after President Biden announced that his administration is willing to rejoin the agreement abandoned by Donald Trump in May 2018.

Multiple rounds of negotiations took place between Iran and the JCPOA's five remaining signatories—Britain, France, Germany, China, and Russia— with indirect participation of the U.S. The negotiations were mediated by European Union foreign policy chief Josep Borrell and his deputy Enrique Mora.