Russian diplomat calls Biden aide's remarks on Iran 'confusing and puzzling'
May 7, 2023 - 20:44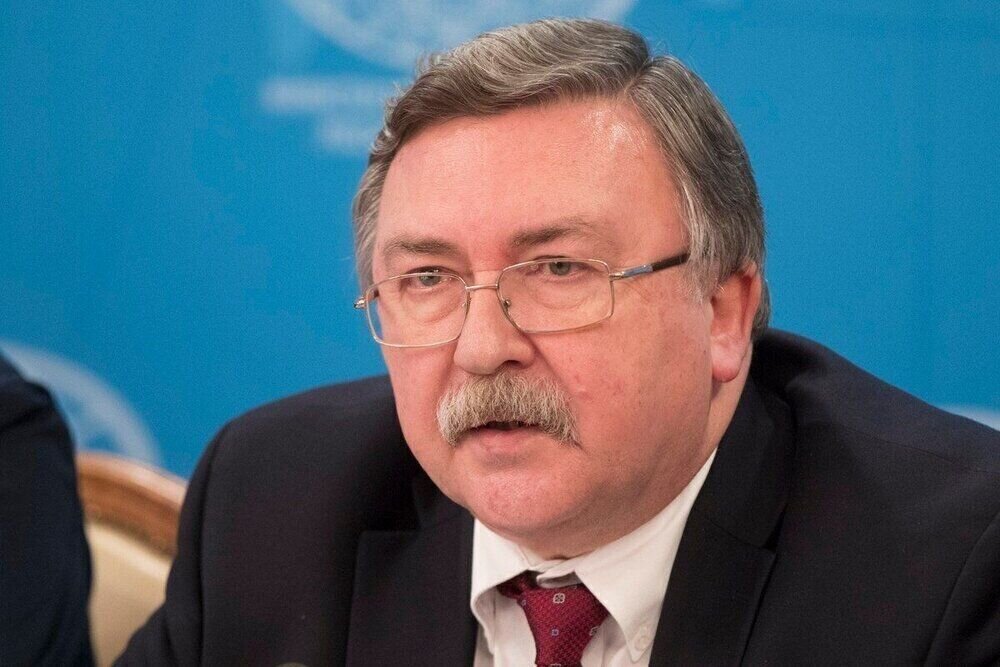 TEHRAN- A top Russian diplomat on Saturday criticized President Joe Biden's National Security Advisor Jake Sullivan for making "confusing and puzzling" remarks on Iran.
Speaking to the Washington Institute for Near East Policy on Thursday, Sullivan said the U.S. will take all necessary steps, including "recognizing Israel's freedom of action," to stop Iran from gaining what he claimed a nuclear weapon.
Sullivan, contradicting himself, said that Washington is seeking a "diplomatic solution" with Iran.
Mikhail Ulyanov, Russia's permanent envoy to the Vienna-based international bodies, said it wasn't obvious what message the U.S. official was attempting to convey.
"The U.S. National Security Adviser delivered a keynote speech on the Middle East [West Asia]. Its section on Iran is puzzling. Not clear what kind of message he wanted to send. However, the positive sign is that the diplomatic option, judging by his words, still remains on the table," Ulyanov said in a tweet.
Iran is charged of attempting to develop a nuclear weapon by the United States and Israel.
The Islamic Republic has always refuted the charge and emphasized that its nuclear program is only for peaceful purposes.
In his Thursday remarks, Sullivan said Washington allows Israel "freedom of action" against Iran.
"We have made clear to Iran that it can never be permitted to obtain a nuclear weapon," Sullivan said. "As President Biden has repeatedly reaffirmed, he will take the actions necessary to stand by this statement, including by recognizing Israel's freedom of action."
The national security adviser added the U.S. continues to use diplomatic channels regarding Iran's nuclear program.
Sullivan argued that without a deal, Iran's nuclear program is advancing, while an agreement would scale it back.
"We will continue to send a clear message about the costs and consequences of going too far, while at the same time continuing to seek the possibility of a diplomatically brokered outcome that puts Iran's nuclear program back in the box," he said.
Sullivan said the U.S. is cooperating with partners in the Middle East to deter Iran, such as holding the largest joint military exercise ever between the U.S. and Israel this year, and one of the largest naval military exercises in the history of the Middle East with over 50 countries.
"There can be no doubt that we are walking the walk and not just talking the talk when we say that our commitment to Israel's security is ironclad," he said.
The remarks by Sullivan drew anger among some Americans opposed to war, noting such statements imply a green light for military strikes.
Iran's top security official said on Friday that the remarks by the U.S. national security advisor suggests that Washington is an accomplice in Israel's sabotage attacks on the Islamic Republic's nuclear facilities and assassination of Iran's nuclear experts.
"Jake Sullivan has said that if #Iran tries to produce nukes, US will recognize Israel's freedom of action to counter. This admission means that US has been and will be responsible for all terrorist acts of Zionists against Iran's facilities and people, accepting its consequences," tweeted Ali Shamkhani, secretary of Iran's Supreme National Security Council.
For decades the U.S. has closed its eyes on the Zionist regime's nuclear weapons program and its breach of international law.
The Israeli regime has refused to sign the nuclear Non-Proliferation Treaty (NPT) and opposed a Middle East nuclear free zone.
Last year the United Nations General Assembly voted 152-5 in favor of a resolution that demands Israel destroy all its nuclear weapons arsenal and allow inspectors from the International Atomic Energy Agency to visit its nuclear facilities.
Four countries - Canada, Micronesia, Palau, and the United States - as well as the Israeli regime, opposed the resolution on the "risk of nuclear proliferation in the Middle East." Another 24 countries abstained, including some members of the European Union.
The resolution declared that Israel is the only entity in the region that has not signed the NPT.
The resolution reaffirmed "the importance of Israel's accession to the NPT and placement of all its nuclear facilities under comprehensive International Atomic Energy Agency safeguards, in realizing the goal of universal adherence to the Treaty in the Middle East."
It further called on Israel "to accede to the Treaty without further delay, not to develop, produce, test, or otherwise acquire nuclear weapons, to renounce possession of nuclear weapons, and to place all its unsafe guarded nuclear facilities under the full scope of
Agency safeguards as an important confidence-building measure among all States of the region and as a step toward enhancing peace and security."