Keshavarz wins bronze in Asian Weightlifting Championships
May 8, 2023 - 16:28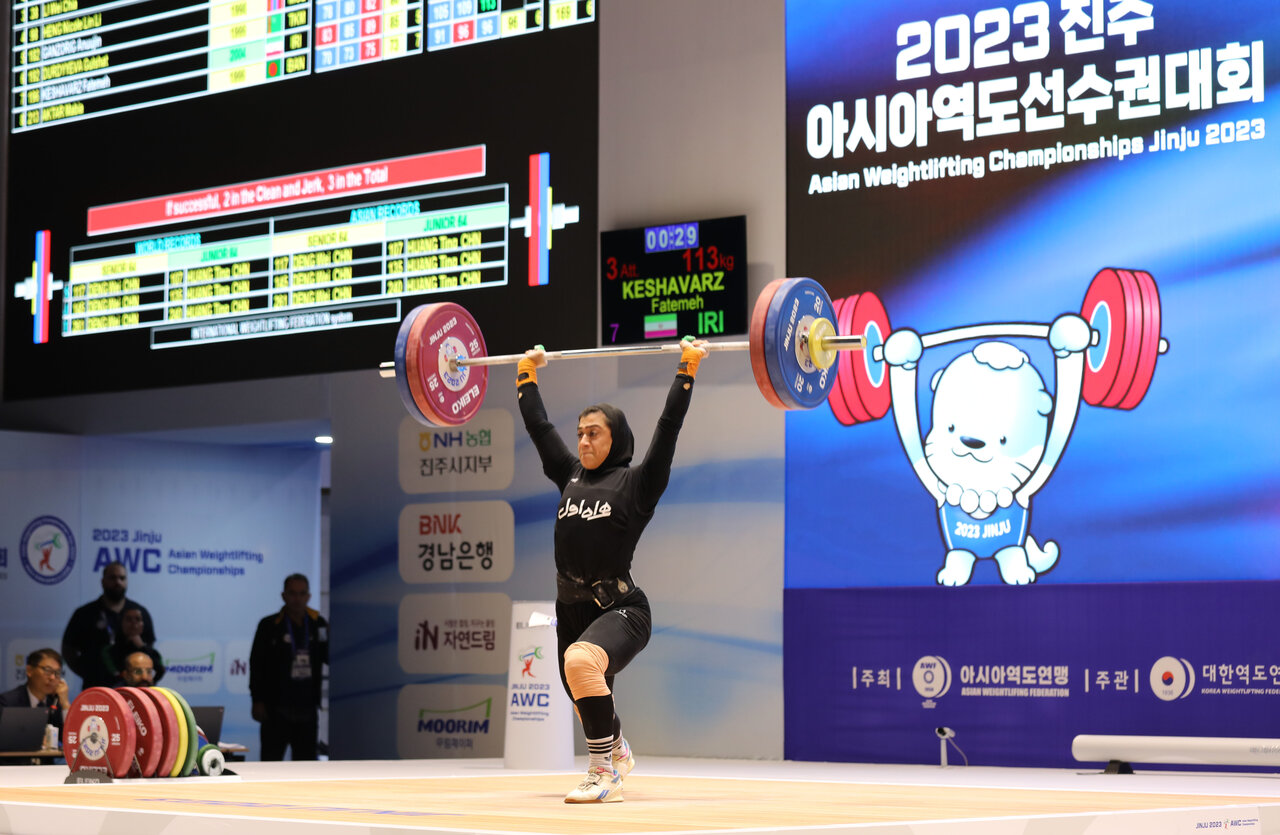 TEHRAN – Iranian woman Fatemeh Keshavarz claimed a bronze medal in the 2023 Asian Weightlifting Championships on Monday.
She lifted 85kg in the snatch and 109kg in the clean and jerk to finish in third position with 194kg total lift.
Gold medal went to Mongolia's Ganzorigiin Anuujin with 211kg and Medine Amanowa of Turkmenistan seized a silver with 207kg.
The 2023 Asian Weightlifting Championships take place in Jinju, Republic of Korea from May 5 to 13.
The continental championship is the second qualifying event for the Paris Olympic Games after the World Weightlifting Championships 2022.