Iran's Javadi takes bronze at 2023 Asian Weightlifting Championships
May 10, 2023 - 13:41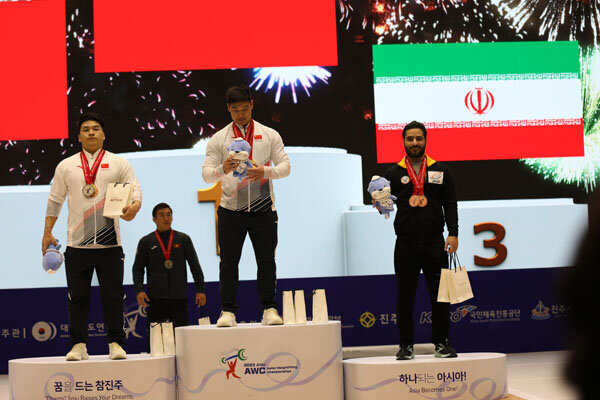 TEHRAN – Mostafa Javadi of Iran claimed a bronze medal in the 2023 Asian Weightlifting Championships on Wednesday.
He lifted 159kg in the snatch and 205kg in the clean and jerk. The Iranian weightlifter claimed the bronze medal with 364kg in total in 89kg weight class.
The gold and silver medals went to Chinese weightlifters Li Dayin (180-216-396) and Tian Tao (165-222-387).
The 2023 Asian Weightlifting Championships take place in Jinju, Republic of Korea from May 5 to 13.
The continental championship is the second qualifying event for the Paris Olympic Games after the World Weightlifting Championships 2022.